What Burs Adjust Zirconia?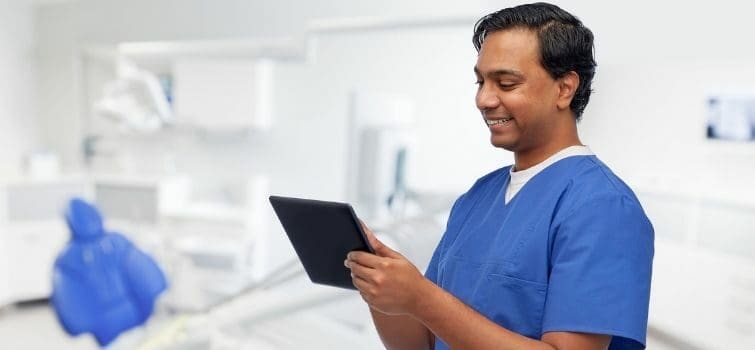 It's a fact: More and more of your patients will have high-performance materials like zirconia for their crown and bridge material.
This creates a unique challenge: Conventional instruments frequently don't work with this material.
We'll examine some of the issues this creates as well as outline a simple, crown-cutting elegant solution for your dental or endodontic practice. This solution will maximize your profits and streamline your office procedures. You'll see the benefits of this line of the best zirconia-cutting dental burs.
Best Zirconia Cutting Dental Burs
Our Z-Rex diamond instruments offer the best solution. Their two grits provide the crown-cutting efficiency that is necessary to adjust, trepan or remove ceramic restorations. They also reduce the likelihood of microfractures.
They feature:
Revolutionary ERA bonding
Reduced delamination of diamonds
Exceptional combination of durability and efficiency
Shortened procedure time—which maximizes practice profitability
In addition, they are individually packed in blisters for convenience and easy tracking.
Adjusting Crowns Made from Zirconia and Other High-Performance Ceramics
Why are zirconia restorations so popular?
They have strength, durability and biocompatibility combined into an esthetically pleasing result.
Because zirconia is stronger than most materials that are typically used for bridges and crowns, adjusting them and the task of crown cutting takes not only a skilled hand, but the right material.
Often, standard instrumentation just won't cut it.
You'll need the best zirconia-cutting dental burs.
How Do You Cut a Zirconia Crown?
Crown-cutting can be a challenging and exacting process. Precision is of paramount importance, and you need a bur that provides quality results.
On top of this, removing zirconia crowns is extremely difficult.
The technique itself is somewhat similar to the one to remove metal crowns because you still make vertical slots in the crown's surface to the gingival margin.
The key is to use a diamond bur that has a bonded diamond layer that is densely packed. As always, the goal is to keep the restoration surface convex. You might find that the best shapes to use are football, straight or egg-shaped.
It's also important to maintain a light touch because excess pressure can cause microscopic cracks in the zirconia.
Remember that zirconia does not smooth out over time. This means that polishing is vital—and you must do it before cementation and when using the best zirconia-cutting dental burs.
What Are the Best Zirconia Cutting Dental Burs for Endodontic Access?
Z-Rex diamonds have durability and efficiency that provide the best ease of access for zirconia crowns that can prove difficult to remove and adjust.
The Z-Rex's revolutionary ERA—Enhanced Resilient Alloy– bonding reduces the delamination of diamonds from the shank, according to test results from King's College in London.
This matrix means you have an improved embedding of diamonds. Need evidence? Studies show that the hardness (on the Vickers hardness scale) of the ERA is augmented by 70 percent compared to conventional bonding.
The results?
A shortened procedure time for zirconia crown and bridge removal. An efficient office. The ability to see more patients and therefore, enhance your bottom line. These are the best zirconia-cutting dental burs to fit the needs of your practice.
What's the Difference Between Cubic Zirconia and Actual Diamond?
There are several differences between cubic zirconia and an actual diamond, and it centers around their internal composition. Because a diamond is made of carbon, it is much harder than zirconia and weighs less.
While both diamonds and cubic zirconia can appear in nature, this is very rare for cubic zirconia. Almost all cubic zirconia is created in a lab.
Diatech Offers the Revolutionary Crown Cutting Power of Z-Rex Diamonds
With the increasing popularity of zirconia for crowns, you can't afford to ignore the need for specialized instruments to handle this unique workload.
Z-Rex diamonds were designed with this purpose in mind. Their ease of use makes it simple to adjust, trepan or remove ceramic restorations.
Not only do we make it simple and easy to order Z-Rex diamonds direct from Diatech, but we also offer extensive specials on hand sanitizers, pliers and our famous gold diamond burs. (But hurry—many of these specials are time-sensitive.)
Get started today by creating an account.