Exclusive Discounts for Dental & Orthodontic Students
Your dental burs and orthodontic pliers don't have to be a huge investment. With Diatech's Special Student Pricing and optional Lunch and Learn, you'll understand why having better tools helps you to complete procedures faster and with more ease.
Schedule a lunch and learn session and your class will:
Learn advanced sterilization techniques
Discuss the longevity of high-quality tools
Discover the most economical and effective tools to use in order to avoid costly mistakes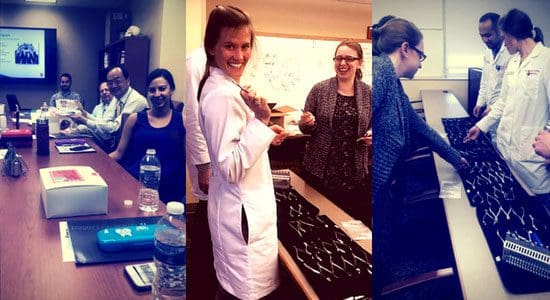 In addition to getting a FREE lunch, you'll have a chance to see and feel the weight and handle shapes of various tools. Test out the options to find the best fit for you.
Not ready for a lunch and learn session? 
Register Below for Student Offers
You can still get exclusive student discounts and samples.
Register and we'll send you exclusive coupon codes for discounts and specials on tools that you need during residency and a special offer once you graduate!
Diatech is here with you every step of the way, and we're excited to help get your practice off the ground!
Registering is fast and simple.