Learn about Diatech USA, we believe there is no substitute for perfection, that's why our innovative dental products are crafted with precision, providing the best quality tools for dental practices around the world. For decades, our superior instruments have been the obvious choice for dentists, dental assistants, orthodontists, hygienists, and lab technicians.
About the Best Quality Products
Our long-lasting burs and tools mean our clients don't have to substitute quality for value. We also eliminate the middleman to offer the best competitive pricing. Unlike many international dental product distributors, we make, sell and ship our products directly to you.
Our online catalog makes ordering easier than ever with same-day shipping. Your items are shipped directly from Diatech to your dental office.
Hear from the President of Diatech USA
"Any way you look at it, we're in the smile business. And we have been since 1984. We see our customers benefit every day from Diatech's reliability, value and hands-on service. That's evidenced in the volume of repeat business. And we take great pride in that."
—-Alicia Oliver
President, Diatech
Diversity Statement:
For many, diversity and inclusion may just be words. But at Diatech, diversity and inclusion are celebrated, welcomed and honored. We believe that it is only through expressing our genuine selves that great ideas are born. We're proud to reflect this philosophy in our labor force, and we believe that diversity brings out the best in everyone, building a foundation that is the very essence of what a team should be.
We are all united by a passion for excellence and a desire to provide the best service for our customers. This is only possible by building upon our strengths as a diverse and inclusive workplace that seeks to not merely employ team members, but to build upon this inclusion to inspire every one of us to the greatness that we all hold within our hearts.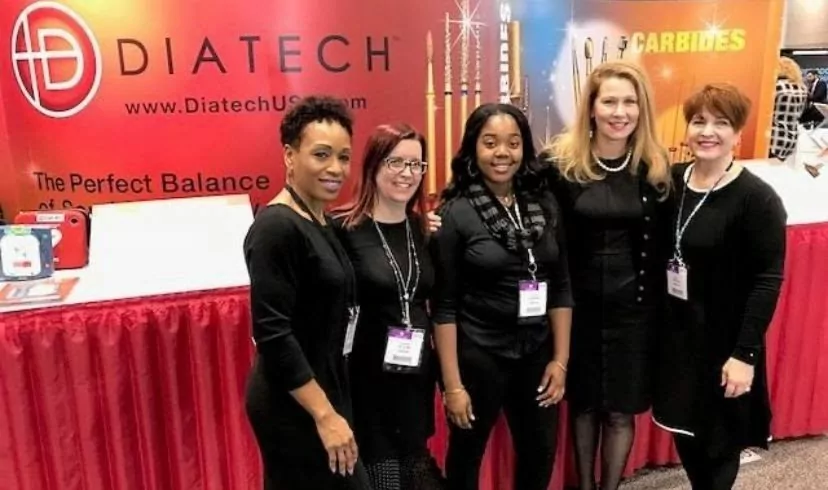 Meet the women who run Diatech: Karolyn, Patti, Phatima, Alicia and Cheri.