Principles & Practices of Infection Control in Salons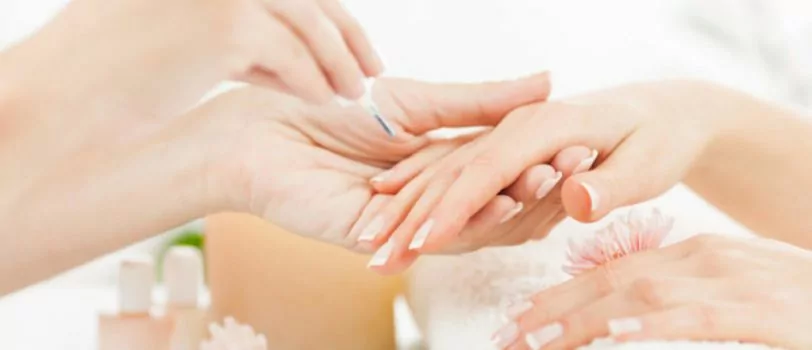 Infection control in salons, barbershops, and nail salons is becoming an increasingly hot topic, in part, because of the government healthcare requirements that have been transferred to the salon industry by state regulatory boards. Salons surely don't like the idea of having to "slow down" to clean up before they see their next client, however the sheer number of clients that come and go during the typical day can pose a risk to both clients and staff when it comes to transmission of disease and infection. Infection Control in salons is not necessarily a life-or-death issue, but has become a vital necessity due to the outbreak of a variety of infections that can be spread from one human to another.  Salons, barbershops, and spas are places of relaxation, so customers tend to be more laid back, but relaxation doesn't mean your customers aren't concerned about safety. The following infection control definitions should be understood and followed by all salons:
Cleaning – Removal of visible debris from an implement or surface. This is most often accomplished using soap and water and is an essential step prior to disinfecting or sterilizing.
Sanitation – Lowering the number of germs on surfaces or objects to a safe level, as judged by public health standards. This process works by chemically cleaning surfaces or implements to lower the risk of spreading infection.
Disinfection – Chemical process that eliminates most microorganisms on non-living surfaces and implements. Disinfectants are chemical products that destroy bacteria, fungi and viruses (but not bacterial spores).
Sterilization – A process that completely destroys all microbial life, including bacterial spores. Sterilization is accomplished by using an FDA-cleared device or chemical that destroys all potentially dangerous organisms.
There are many agencies, requirements and procedures that salon owners should be aware of.  From governing agencies such as the FDA, to the potential transfer of bacteria and proper emergency procedures, those who provide salon services to the public need to stay up to date with best practices.To learn more about this important topic and how to make your salon, spa or barbershop the clean & safe destination for your customers, check out this White Paper;
From your friends at ULTRONICS.  It's our business to help your business be more successful. Shop deal and discounts today.