Convincing Your Patients to Follow Through with Treatment Plans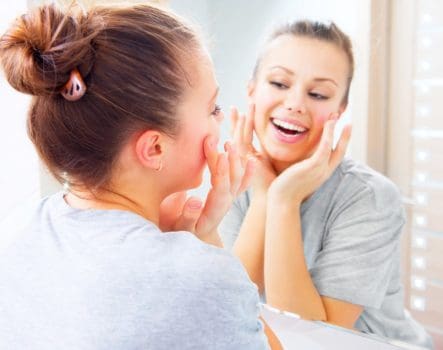 It's a situation that is all too familiar for most dentists: Your patient needs a root canal. However he or she hesitates when you mention the treatment plan. The patient gives many reasons for this reluctance— money, time, and maybe even anxiety.
It's a frustrating situation because not only do you know it's an important procedure, but you also fully understand the consequences of declining treatment.
Effective Ways to Help Convince Your Patients to Follow Through With Treatment Plans
Give Patients Time to Consider Their Options
If a patient is rushed, the answer will often be "no." Make sure you take time to answer questions and carefully explain the procedure and any other options that are available. Not only does this make the patient more likely to agree, but it also firmly establishes a positive doctor / patient relationship.
Educate Patients
For many patients, the very words "root canal" create fear and panic. However, once the procedure is explained, they may be more open to your plan. Education is vital to help your patients understand why the treatment is necessary.
Remember to speak in layman's terms and make clear why the procedure is needed. You may also gently explain the complications that could occur if it is declined. Dental Economics magazine even suggests polishing your presentation and public speaking skills.  Something as simple as word choice or body language can make a difference.
Create a Professional Environment
A clean, organized office goes a long way toward patient confidence. When patients have confidence, they're more likely to agree to your treatment plan.  Of course, a professional environment isn't limited to your patient rooms—stellar customer service makes them feel comfortable with your staff. It also instills confidence in your practice. Make sure there's no clutter in the examination room and that your dental tools are neatly arranged and easy to access.
Avoid Surprises As Much As Possible
You should give your patients a good idea of what to expect, how long the treatment will take, and most importantly, how much it should cost. Most patients want to know a monetary figure before they commit.
The Right Treatment Always Requires the Right Dental Tools
For decades, we've been pioneers in creating the highest quality dental tools for your practice. Inefficient burs increase wait times and diminish patient satisfaction. At Diatech, we believe in much more than the quality of our product. We believe in good customer service. This means streamlining the ordering process, making online purchases easy, and ensuring that you will speak to an actual representative and not an automated answering system.
Whether you're interested in a complete dentist tool kit or sanitizing solutions for your practice, Diatech quality stands above the competition. 
---
At Diatech, we manufacture superior and innovative products for the dental industry… for the dentist, dental hygienist, dental assistant, orthodontist, endodontist and lab technician. We stand behind our promise of uncompromised quality and the best in competitive pricing.
---