Starting a New Dental or Orthodontic Practice: Equipment Checklist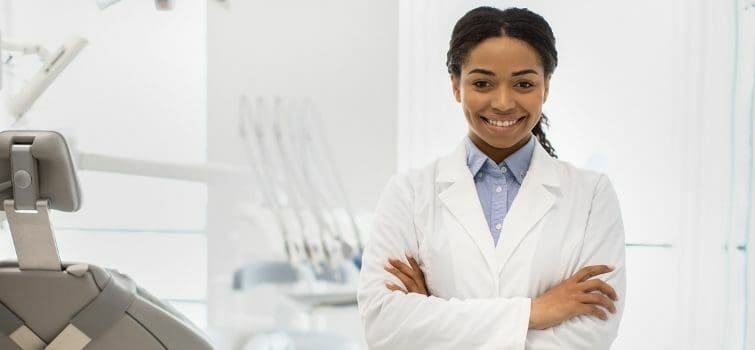 We know there's a lot of work going on behind the scenes when you're starting a new dental or orthodontic practice, from securing financing to ordering equipment and stocking supplies.
You might be nervous? Excited? Overjoyed?
These are all some of the emotions you'll experience when you're starting a new dental or orthodontic practice.
And then there's the headache of purchasing all the equipment and tools you need. You'll find a new dental practice checklist can help.
Don't worry. We've done the legwork for you.
Coming soon, Diatech will have an easy way to help new orthodontists and dentists start practices  or expand to a new location by purchasing a "Complete Dental/Orthodontic Office Equipment & Supplies" package.
But first, let's take a look at the type of items that will be included in this new dental practice checklist, which will have everything you need to start out on the right foot.
Must Have Dental/Ortho Equipment & Supplies for New Practices:
Category 1 – Sterilization & Disinfection
You'll need to have the right disinfecting and sterilizing equipment in order for your practice to meet stringent safety and infection prevention requirements.
We'll break down this list of needed items into categories and give you a preview of some of the items that may be included in our package.
For your new practice, you'll need sterilization and disinfection items such as:
A dry heat sterilizer
Ultrasonic Cleaners
Disinfecting Wipes & Solutions
Liquid Sterilants
Utility and hygiene trays
Nylon bags for dry heat sterilization
Ultrasonic Cleaner Concentrate
Intro Cleaning Kits
Chair Covers
Barrier tube socks to cover instrument handles
Masks
Category 2 – Dental/Orthodontic Tools & Equipment
The right tools are part of your orthodontic or dental office equipment checklist. These typically include:
For orthodontists –
Plier sets
Hemostats
QwikStrips
Patient care kits
For dentists –
Bur sets, which can include gold diamonds and carbides
KENDA polishettes
Dental mirrors
Scissors
Hemostats
Prophy angles and prophy paste
Scalers
Explorers
Pushers/ directors
Category 3 – Patient Safety
Philips HeartStart Defibrillator
Did you know that, in the United States, someone has a heart attack every 40 seconds? This equates to roughly 805,000 Americans. Out of those, 605,000 are a first heart attack, according to statistics from the Centers for Disease Control.
Having easy access to a Philips HeartStart Defibrillator ensures that you're always prepared for the unexpected. It's the only defibrillator available over the counter, is safe, and with the step-by-step voice commands, it can be utilized by anyone.
Many states require that all dental and orthodontic offices have an Automatic External Defibrillator.
Nice to Have, but Not Required to Open the Doors
Category 4 – Accessories
Mixing bowls
Beakers and beaker holders
Consultation typodont
Plier racks
Starting or Expanding a Practice Can Be Easier Than You Thought
We know where you're coming from: you're bombarded with a million items on your to-do list to be accomplished before opening day.
Because we have decades of experience working closely with dentists and orthodontists, we understand exactly what you need, and we've taken the headache out of ordering by creating these comprehensive dental tool kits and ortho tool kits. Soon, you'll be able to get everything you need through one simple order.
Want to be notified when we launch our New Practice Bundle Package? Subscribe here and we'll make sure you're one of the first to know!