What's New at Diatech? Free Samples of Gold Diamond Burs and Great Offers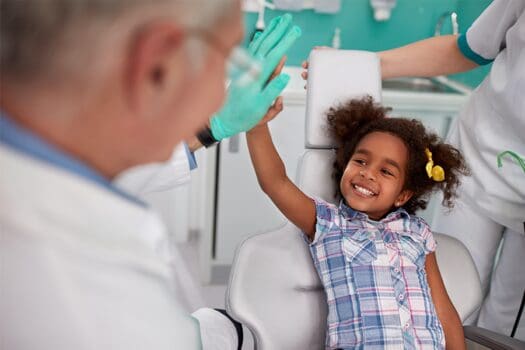 Did you know that we are creators of The Original Gold Diamond Dental Bur? We pioneered this ground-breaking tool that has helped transform the shape of dentistry.
And now you can try them. For free.
Our expanded free samples of dental burs are just one of the great specials and features we've added for 2020 to help your patients start the year with a winning smile.
After all, wouldn't you smile if you were offered a 100% satisfaction guarantee?
Free Samples of Dental Supplies, Tools & More
Perhaps you've heard the Diatech name but aren't familiar with our products, or maybe you've tried one of our hemostats and you're wondering if our other products offer the same high-quality results.
Trying a product is simple and risk-free by signing up for free samples.
For a limited time, we are offering free samples of:
Gold diamond dental burs
Ortho kits
Prophy angles
Toothbrushes
We make ordering these fast, easy and simple. All you have to do is select the free samples, and you'll get them shipped to you for free.
100% Satisfaction Guarantee
We're so confident that you'll see the difference a Diatech product makes that we offer a 100 percent satisfaction guarantee. If you don't like them, you don't pay for them. Period. No gimmicks.
That's how much we believe in the quality of our products.
Auto-Replenish Your Dental Supplies with Subscriptions (Never run out of prophy angles again!)
There's nothing worse than realizing, at the last minute, you're running short on supplies for your dental office. Our subscription options mean that will never happen to your practice. Subscriptions are available on products you order frequently. With easy ordering and automatic shipping, it's simple to receive the products you need at the frequency you require. We can even customize your frequency based on your usage.
Online, you can subscribe to five different products:
DMPUSP Ultrasonic Cleaning Solution. You'll receive the monthly special discount rate as it applies to your subscription order
Hepa Replacement Filters. You'll receive a 10 percent discount applied to your subscription order.
Prophy Angles You'll receive the monthly special discount rate as it applies to your subscription order
Football 23-5MM Gold Diamond Bur
KENDA Polishette Assortment Pack Experience the power of the convenient, easy-to-use KENDA Polishette.
Want a different product? Want a different frequency? Give us a call to set up your entire order on subscription 800-221-1851.
Closeouts
Who doesn't like a sale? You can now have easier access to our closeout specials, and right now we've got some great deals on carbides.
But hurry, these are in limited quantities, so if you see something you like, we suggest you order it right away.
Do You Like Our New Website?
You may have noticed that we've given our website a polished new look and that's definitely something that makes us smile. You'll find it helpful and comprehensive, and it even gives you easy access to our complete, printable dental product catalog.
We'll also have live chat available soon, offering another aspect of the stellar customer service you've come to expect from Diatech. So check back often!
Diatech: Creators of The Original Gold Diamond Bur
Of course, this isn't our only contribution to dental innovation. We've also developed the well-known Topspin diamonds and continue to provide the best by using only natural diamonds in our products.
We believe that all diamonds are not created equal, and that's why we turn to the exceptional performance that comes from Swiss engineering.
Our gold dental diamond burs offer uniform crystal coverage, and as a result, that means faster and smoother cutting that is also much more comfortable for you and your patients.
We believe that quality should never be compromised. That's why not even the slightest detail escapes our attention.
Check out our Top 25 Dental Diamond Bur Assortment Pack and see why it's one of our most popular products.
Even better, because we've eliminated the middle man, you can order direct from Diatech, saving time and money. Contact us and experience firsthand the stellar service that sets us apart from the competition.
---
At Diatech, we manufacture superior and innovative products for the dental industry… for the dentist, dental hygienist, dental assistant, orthodontist, endodontist and lab technician. We stand behind our promise of uncompromised quality and the best in competitive pricing.