Special Care for Hinged Instruments with Inserted Tips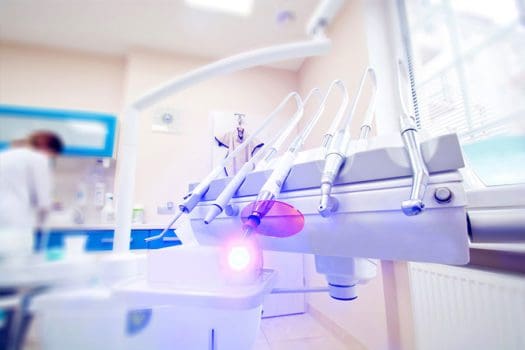 Did you know that hinged instruments with inserted tips may require special care to ensure a long life? It's important that you are using the right dental sterilization equipment to protect the quality of your investment.
Diatech instruments are manufactured from 400 series stainless steel – the standard for surgical, dental, and orthodontic instruments for over a century.
Protect Your Stainless Steel Instruments with Proper Dental Sterilization Equipment
Stainless steel, particularly this martensitic (heat-treatable) grade, is corrosion-resistant, but not corrosion-proof. It should not be exposed to the following chemicals: 
Sodium hypochlorite

Barium

All chlorides

Carbolic acid

Chlorinated lime

Citric acid

Lysol

Mercury salts

Phenol

Potassium permanganate

Potassium thiocyanate

Sulfuric acid

Any tartar and stain removers
The Best Dental Sterilization Equipment for Orthodontic Pliers
Because the high-tech materials used in treating patients (most notably wires, brackets, and adhesives) are harder than the stainless steel from which instruments are made, orthodontic pliers are often inserted with a separate, harder material in the tips. 
There are two different types of tip materials placed into the jaws of Diatech pliers to increase wearability and abrasion-resistance:
Classic Line – is fitted with ferrous hi-speed tool steel alloy tips (product SKU starts with "D").

Royal line –  is fitted with non-ferrous tungsten carbide or super-hardened stainless steel (product SKU starts with "DE").
Tips are bonded to orthodontic pliers with a brazing/silver soldering alloy containing up to 50% silver.
Classic Line Plier Care Tips

Classic pliers with tool steel tips can be sterilized by dry heat only. When cleaning, avoid solutions that contain enzymes and phosphates and avoid prolonged contact with water. 
Royal Line Plier Care Tips
Royal pliers can be sterilized via steam autoclave, dry heat, unsaturated chemical vapor (chemiclave) or ethylene oxide methods. When cleaning or disinfecting, avoid phosphates, enzymes and solutions that are acidic. Acids will literally dissolve the binder in carbides.
Important Information on Dental Sterilization Equipment
Because of the nature of hinged instruments and the close joint tolerances, steam sterilization of pliers must be performed with a pre-vacuum/Class B sterilizer. Gravity sterilizers are not appropriate for these types of hinged instruments. Always sterilize hinged instruments in the open position with tips not touching. 
Our observations indicate that steam sterilization causes dulling of sharp edges, corrosion of ferrous materials and degradation of hinged joints. Increased maintenance procedures and more frequent instrument replacement are a natural consequence of repeated steam sterilization procedures and should be expected.
Sterilizers should be loaded and operated according to manufacturer's instructions and biologically monitored in accordance with regional standards and regulations.
Best Practices for Sterilizing Orthodontic Pliers
Regardless of tip material specified, orthodontic pliers should be cleaned prior to sterilization in an ultrasonic cleaning machine or by hand using a non-enzymatic, phosphate-free, chemically neutral solution with an effective rust inhibitor. As far as dental sterilization solutions, we recommend our DMP-USP product or equivalent. After cleaning, plain water should not be allowed to settle on the instrument tips and in the joints for periods greater than a few minutes. 
Washer/disinfectors are currently not recommended due to the high acidic and alkaline nature of the cleaning solutions and their effects on instruments manufactured with multiple metals like our orthodontic pliers. 
Tips for Properly Lubricating Your Instruments
Lubrication is an important part of instrument processing procedures.  Petroleum-based lubricants are contraindicated, not only because of their toxicity when coming in contact with patients' oral tissues, but because they can burn off and carbonize when dry heat sterilized. Products like WD-40 can actually make hinges stiffer when used with dry heat sterilization. Use a food-grade pure silicon product (like our lubricant spray or silicone lubricant syringe) to lubricate plier joints and displace trapped moisture.
Diatech: The Answer for Quality Dental Products
Most importantly, use companies like us who manufacture your products as a resource. Call and ask about compatibility issues when you change a product or process in your procedure. We understand the importance of instruments that are of the highest quality and built to last. We also provide you with the accessories you need to take care of your dental sterilization equipment and instruments.
At Diatech, we manufacture superior and innovative products for the dental industry… for the dentist, dental hygienist, dental assistant, orthodontist, endodontist and lab technician. We stand behind our promise of uncompromised quality and the best in competitive pricing.