Are Your Burs Getting the Job Done?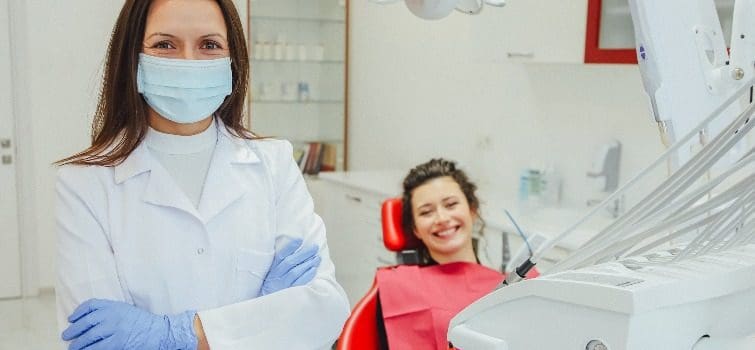 When your burs aren't getting the job done, you're losing money.
Period.
Inefficiency costs dental offices thousands of dollars, and if your burs  aren't getting the job done in a timely, efficient manner, your profit is taking a hit.
But what if you could do four days' worth of dentistry in three days?
It's possible, but only if you have the right tools.
Today's dentists might consider it an embarrassment of riches—now, more than ever, dental professionals have an extensive array of burs and shapes available that enable them to treat a wide variety of surfaces.
Whether you're removing an old filling or preparing a tooth for a crown, there are a myriad of choices available to you. So how do you know when your burs are satisfactory and when you need to look for a replacement?
Signs Your Burs Aren't Making the Cut
Better burs mean a better bottom line. Some signs that your current burs need replacement or need to be revisited include:
Routine dental hygiene tasks take longer
Instruments don't stay sharp, even after moderate use
You've noticed patient complaints either in the office or on popular review sites
Appointments take longer (which means you're seeing fewer patients)
Your instruments burnish the surface of calculus, which in turn opens the door for microbes
Difficulty removing calculus deposits
Okay, so now you know that your burs may not be all they're cracked up to be…but what next?
There are still multiple choices about what kind of burs you should use to replace them. We'll review some basic principles of what you should expect from your burs, how to determine the type of burs that are most efficient for your practice and how Diatech has you covered.
Multi-Use vs Single-Use Diamond Burs: Which Should You Use?
Is it worth a slightly larger investment to use a multi-use dental diamond bur? Or maybe eliminating the headache of sterilization with single-use burs would more closely align with your practice's goals.
There is never a "one size fits all" for your practice. That's why you should carefully evaluate the benefits and drawbacks of using single use vs. multi-use dental diamond burs in order to discover which one is right for your team.
Thankfully, with Diatech, you don't have to choose. Our quality dental diamond burs are strong enough to last for several uses but are economical enough that you can opt to implement them as a single-use tool.
We'll take a look at the pros and cons of single use vs. multi-use dental diamond burs, how to clean dental diamond burs, and how to decide which is right for your practice.
Three Reasons to Use Disposable Diamond Burs
Deciding to embrace the single-use model creates three main advantages: saving time, preventing infection and improving precision.
First, disposable dental diamond burs save time because you don't have to sterilize them. Because these items are single use—and should never be processed—they should always be disposed of after one use.
They aren't heat tolerant. There's no way to properly or reliably disinfect single-use items. Disposing the items means you save time that would otherwise be spent sterilizing them.
Second, because they are disposed of after each use, this helps prevent infection by eliminating the chance of cross contamination between patients.
Third, they can improve your precision because every time you have a new, diamond dental bur on hand it is perfectly sharp because it has never been used.
Are Dental Burs Reusable? Reasons to Use Multiple-Use Dental Diamond Burs
Yes, dental burs are reusable, and for some practices, the multi-use option is more appropriate. It also presents advantages such as better economic investment and higher quality.
First, reusing the items can be very cost-effective, especially if the cost of disposable burs rises. You'll have to take a look at your practice and evaluate this economic ratio to fit your individual situation.
Most dentists find that they can reuse a Diatech dental diamond bur around five times without sacrificing quality.
Of course, effective usage depends upon proper sterilization.
Many practices make the mistake of not biologically testing their sterilizer or making other sterilization errors.
You can learn all you need to know about the process with our Complete Guide to Dental Sterilization.
Second, because these burs can last through several procedures, they are of much higher quality than what is seen in single-use only dental burs.
How to Clean Dental Diamond Burs
The process of cleaning and sterilizing dental diamond burs depends heavily upon the type of sterilization you're using. This is weighed against the sterilization temperature.
By evaluating these two factors, you'll be able to devise a "formula" that will enable you to thoroughly clean and disinfect your dental diamond burs.
The most common types of sterilization are unsaturated chemical vapor sterilizers, steam sterilizers and dry heat sterilizers.
How Long Does It Take to Sterilize Burs and Other Small Dental Instruments?
Again, this depends upon the type of sterilizer and the temperature. The time will vary depending upon the individual manufacturer's recommendations, but in general, time can range from 20 to 40 minutes for unsaturated chemical vapor sterilizers.
Steam sterilizers may require up to 30 minutes, while dry heat sterilization can complete a cycle in six to 12 minutes. Oven-type dry heat sterilization can need 60 to 120 minutes.
Before you begin sterilization procedures, you want to be sure you're efficiently monitoring your sterilization equipment to ensure you're meeting all CDC guidelines.
Diatech: The Right Choice for Dental Diamond Burs
With Diatech, you don't have to decide between single-use or multi-use. Our diamond burs are of high quality and are designed to be used multiple times. However, they are also economically priced, so you also have the option of using them as single-use burs as well.
The Best Carbide Burs for Working with Acrylic & Composites
When considering the best type of carbide bur for working with dental acrylic and dental composites, you should consider aspects such as shape, size and blade design. All these elements work together to streamline the process, producing the best results possible for patients and your practice.
Understanding Your Burs

When examining your burs, you already know that diamond burs are a good choice for grinding away at the enamel but remember that they will leave a rough surface.
Carbide burs leave a smoother surface. Created from tungsten carbide, they are around three times stiffer than steel, which makes them the perfect choice to remove large pieces, especially if preparing an area for a filling. Carbides are also a good choice for removing an old filling and for shaping bone.
Be sure that smaller burs are used in narrow areas to avoid touching surrounding areas.
Larger burs are better for creating smooth surfaces and reducing the amount of acrylic material.
Typically, flutes that are deep and wide may be more commonly used to prepare cavities.
Shapes to Consider When Working with Dental Composite and Acrylic
Not sure what type of carbide bur would be best in your situation? Don't worry, we've outlined some of the most common functions for each shape.
According to Inside Dental Assisting Magazine, the most popular shapes for carbides are tapered and round because they have the most flexibility and can be used on a wide variety of surfaces. We'll take a look at the different types of carbide bur shapes and what to consider when purchasing one.
Some of the more common bur shapes and cuts that are most frequently used with dental composite include:
Cross-cut
These can streamline the cutting process. They can section multi-rooted teeth and are also needed if you want to reduce the height of a crown. They cut quickly but often they can cause more vibration.
Straight-bladed
A good choice, they may cut slower but are often smoother.
These burs are a good choice for creating undercuts as well as access points. They're also perfect for cavity preparation.
Pear
This can be another option if you need to create an access point. Like the round shape, they are also used for cavity preparation. For smaller teeth, the pear shape can be useful for splitting roots.
What Makes Our Carbide Burs Different
Our proprietary technology allows us to produce these burs from a single piece. As a result, they provide less vibration, less chatter and have precision concentricity.
Not only do they have less likelihood of rusting, but they have reduced prep time. Our advanced quality control process ensures precision carbide burs and their clinical performance for your complete satisfaction.
When working with acrylic, consider some of our quality products such as:
Coarse cut carbides
Regular cut carbides
Diamond cut carbides
Our Large Portfolio Makes It Easier to Buy Direct
We offer quality, reliability, and the kind of superior customer service that you should expect when ordering a Diatech product. We have an expanded product range, and when you need assistance, you'll get a customer service representative—not a recording or a frustrating "phone tree."
The Best Finishing Burs for Your Practice
You're facing two very challenging tasks.
First is the restoration of your patients' teeth. This may mean making a crown or simply filling a cavity.
The second challenge is the effort to make the tooth look natural, providing a smooth contour and refined polish.
Properly finishing a tooth is where advanced dental science mixes with crafted artistry to create a surface that is as close to the original tooth as possible.
This is why fine grit burs and finishing carbides are some of the most instrumental parts of your bur set. It's vital that no excess material goes beyond the cavity or overhangs.
It also has to properly align with other teeth. Properly finishing teeth also means that there is less risk of staining, and it helps keep plaque from gathering on the surface of your restorations.
Getting a stellar result means using the right tools, and we want to review with you some vital finishing bur bits to have in your bur set.
What type of finishing bur or bits should you use?
Following are some things you should keep in mind when deciding what type of finishing dental diamond bur set to purchase for your practice.
According to the book Aesthetic Dentistry, comfort is the main factor in selecting a bur. This means a better experience for your patient and yourself. As we discussed in an earlier blog post, patient satisfaction creates a more pleasant work environment for all who are involved.
Dental Bits & Burs to Avoid
You should not use non-flexible strips and abrasive discs because they can flatten the tooth's contours. These anatomical contours are essential in creating the natural look your patient needs. You should also avoid coarser diamond burs as well as carbides with more than 12 flutes. These bur bits can cause damage to the outer restoration layer.
Use the Most Appropriate Bur Shapes
Good burs to use are a proximal bur and conical burs.
Needle-shaped, fluted tungsten carbide burs are a good choice, as long as they are 8 to 12 fluted. These help recreate the peaks and valleys that are seen in natural teeth. Pointed burs can also help when you're attempting to finish areas that are located in the margins. It's important to always use lighter pressure and a large amount of coolant.
What should you look for in a good finishing bur?
Dental bur assortment sets don't always get the attention they deserve. After all, there are several more high-dollar items in use for your dental practice, and these bits may seem minor when compared to the investment in materials such as digital X-rays, sterilization equipment and even dental chairs.
But an efficient finishing bur is a benefit to both your practice and the bottom line.
Don't fall for the "false economy" of burs that are inexpensive but don't last long.
Look for carbide burs that have less vibration and "chatter" in order to help you shape bone. Some of the less coarse diamond burs could be a good choice, particularly for extreme precision and polishing.
Several Important Factors of Selecting a Dental Bur Set
There is a dizzying array of various dental bur sets you can select, so how can you tell which is the right one for you? We've outlined a few important points you should consider.
First, examine the primary focus of your practice. Do you concentrate more on orthodontics or does your office specialize in endodontics? You should gear your tools to the procedures you perform the most.
For an example, crosscut burs will cut faster, while those used for preparing teeth for a restoration or filling will cut wider and deeper.
Second, examine the shape you need. It's important to focus on the shapes you use most—each shape can be used for certain procedures, and the cut of the bur can often influence how much the handpiece vibrates. This can make a big difference in precision.
Third, look at the type of material that will work best. As we've discussed in this article, coarse diamonds may not be the best choice for finishing, but some of the smoother varieties of diamonds may be effective, especially for polishing. For more information, check out this useful article that will help you determine if diamond or carbide burs will be the best choice for you.
Interested in learning more? Take a look at some of our other useful articles:
How to Take the Stress Out of Buying Dental Burs and Supplies
The Best Way to Organize Your Dental Tools
Diamond or Carbide Burs? These Questions Will Help You Decide
For decades, we've produced the best diamond and carbide burs that are both versatile and long-lasting. But when should you use a diamond vs. a carbide bur? We've gathered some useful questions to help you decide which might be appropriate.
The Differences Between Diamond and Carbide Burs and When You Should Use Them
When considering what type of bur to use, ask yourself:
What type of procedure are you doing?
The right tool is needed for the right job, so this should be the first question you ask when considering diamond vs. carbide. For example, a carbide bur would be a better choice if you were preparing a tooth for a filling.
What type of material will I be cutting?
If you're cutting a hard material such bone or metal, then a carbide bur would be a good choice. They can be easily used on gold, silver and bone. They're also an excellent choice for removing old fillings. Diamonds would be a better choice for cutting porcelain.
How much material will I be removing?
Diamond burs are more appropriate for detail work instead of removing large pieces of material. For these jobs, carbide would be the best choice.
What is the level of precision required?
Granted, all procedures require absolute accuracy. However, sometimes you have a situation where you have to be even more diligent about the details. For cases such as this, you may want a diamond bur. They are smoother than carbides and will provide the precision you need. In addition, diamond burs tend to last longer than carbides
Diatech Diamond Burs Have Been the Leaders in the Industry
At Diatech, good is simply not good enough. Extensive craftsmanship and stringent quality control go into every piece that leaves our facility. We've also cut out the middleman so you can order direct—which saves time and money. Contact us for more information.
See What Makes Diatech Stand Out From Our Competitors
We use only the highest quality materials, including Swiss-engineered gold diamonds. All of our products offer the best in longevity, value, performance and durability. We understand the importance of efficiency to reduce fatigue.
We want you to experience the ease of our online ordering and how eliminating the middleman takes a lot of headache—and expense—out of the process. Isn't it time you experienced Diatech quality? Contact us for information on our latest specials.