The Best Way to Organize Your Dental Tools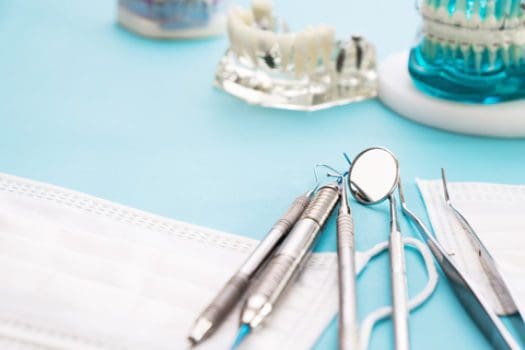 Perhaps you've heard this buzzword floating around businesses, medical practices or among CEOs:
"Kaizen." 
This is a Japanese term that roughly translates as "continuous improvement." It involves examining all processes throughout an organization and asking how it could be better or more efficient. A simple example would be to put instruments or tools that you use most often closer to you or placing supplies in a location that is most convenient to the relevant area.
How does the principle of kaizen help your dental practice?
Organizing your dental tools can shave seconds or minutes off of each appointment. At first glance, that may not sound like much.
However, multiply those seconds and minutes over a week, month, or year, and they add up quickly. In a competitive environment, simple organizational improvement can help you operate at peak efficiency without sacrificing quality customer service. In addition, efficient organization helps eliminate stress. A huge part of this process is having your dental tools organized where they can be easily reached.
Six tips on how to organize your dental tools for maximum efficiency
1. Regularly check to be sure tools in the sterilization area are organized.
It's easy to simply get the job done and forget to organize. However, ensuring that the sterile tools in barrier bags are immediately available will go a long way toward helping your dental practice's overall efficiency. Of course, all expired products must be disposed as per state and federal laws, but you should also consider getting rid of products/pieces you never use, which will free available space for more common items.
2. Avoid storing tools on countertops.
Only store items where they are meant to be stored. For example, placing procedure tubs on countertops in treatment rooms is not efficient, and it often this makes it harder to find smaller products and missing instruments. Having a place for your tools off of your countertops, keeps your instruments sterile and ready for your next patient.
3. Implement color coding.
There are few things more frustrating than searching through tubs to be sure you have the right tools for each process. You can color code your instruments with rings and your tubs according to the type of procedure. This increases efficiency—you will automatically know that blue tubs are for fillings, for example. It also greatly reduces stress, particularly on busy days.
4. Use instrument cassettes.
This can dramatically increase efficiency by placing all items needed to set up for the procedure in one location. These cassettes can then be customized according to each dentist's preferences. While these cassettes may seem bulky, they will ultimately save you time in the long run because you will be assured that you will not need to search for tools at the last minute.
5. Organize your burs.
A series of random burs in storage blocks make it harder for the dentist to find what he or she is looking for, so it's important to ensure that every type needed is available. It's also useful to place every bur needed on the dentist's side of the patient. In addition, you should also consider using a bur storage cabinet designed so you can tell at one glance which products need to be reordered or replaced.
6. Be sure to keep your instruments sharp.
Using a dull tool slows the procedure and can produce less than satisfactory results. Always be sure that your cassettes and tubs have new or sharpened instruments. It's also useful to have an area designated for tools that need to be sharpened so you never select a dull one by mistake.
Our materials can help you become more efficient
Diatech specializes in providing some of the longest- lasting burs and equipment in the industry, and our efficient shipping means that you'll get your items on time and within your budget.
We stand by our products unconditionally, and by eliminating the middleman, we provide the best value and competitive pricing on the market. Contact us so we can help your practice maintain maximum efficiency through quality instruments.
---
At Diatech, we manufacture superior and innovative products for the dental industry… for the dentist, dental hygienist, dental assistant, orthodontist, endodontist and lab technician. We stand behind our promise of uncompromised quality and the best in competitive pricing.
---
Sources:
Six Sigma. "Five Reasons to Implement Kaizen in Non-Manufacturing." Online.