How to Take the Stress Out of Buying Dental Burs & Supplies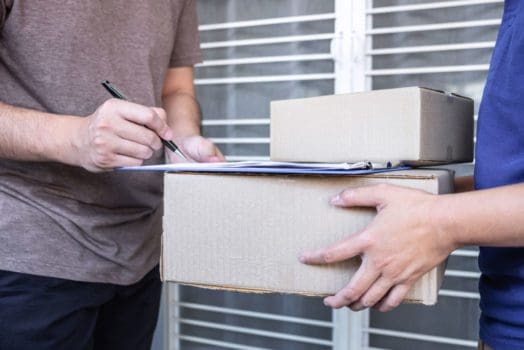 Your job is stressful enough. Ordering and purchasing dental office supplies shouldn't contribute to the strain. Streamlining this process saves time, money and paves the way for an efficient office with great customer satisfaction.
We've compiled some simple, yet important, points to keep in mind when it's time to re-order dental burs and office supplies.

Streamline How You Buy Dental Burs & Supplies
Subscribe to products you use regularly.
Subscription plans save you time by eliminating time spent reordering dental supplies. We've added monthly subscriptions to almost every product. We're working on adding the option for subscription intervals for 2 and 3 months, so stay tuned. In the meantime, we can manually change your subscription frequency. Just shoot us an email and let us know what works best for your office.
Subscription Features:
Subscriptions can be changed or cancelled at ANY time.
Skip a month if you need.
Easily add and remove individual products from any subscription
Bulk Ordering for Gold Diamond Burs
An easier way to order multiple burs is coming soon. Sign up for our email newsletter at the ⬇ bottom of this page and we'll make sure you know when this feature is launched.
Make a checklist.
It's deceptively simple, but outlining all the qualities you want in a diamond bur can help you narrow down your options. You should take into account personal preferences as well as the sterilization techniques you use.
These factors can determine what type of piece you buy. Having this information with you from the very beginning can keep you from being overwhelmed with choices. This one step helps you clearly outline the values that are most important to you.
Determine which procedures are the most common in your practice.
The type of procedures you do will determine what bur shapes will be best. Some tools are better for cavity preparation while others are used to smooth surfaces. It can also help you eliminate burs that won't be appropriate for the type of work that is most frequently performed at your practice.
Evaluate the performance of your current tools.
How well have your tools performed? Did they last while maintaining their cutting edge or did they become dull far too soon? There is often a great difference in brand quality, and it can be too easy to fall into the trap of a "false economy"—a bargain bur isn't a bargain if it doesn't last. Don't repeat the same mistake.
At Diatech, we've captured the unique combination of both value and quality. We work directly with dental practices all over the world who are loyal customers due to our long-lasting, efficient diamond bur sets. Not all diamonds are created equal. At Diatech, we use Swiss-engineered gold diamonds that are known for their exceptional level of performance, durability, and precision.

We utilize a uniform crystal coverage made possible through our proprietary multilevel diamond application. The bottom line? Our products enable faster, smoother and more comfortable cutting. In addition, we use only natural diamonds, which offer superior cutting efficiency and long instrument life.
Make the process as stress-free as possible.
You're concentrating on running a dental practice and helping patients improve their oral health. You have no time to deal with "phone trees," face the frustration of inefficient shipping or receive lukewarm customer service. It's not enough to just have the right diamond bur kit for the right price, but the process should be streamlined. There are few things worse than waiting for a needed shipment that has been delayed.
We pride ourselves in having the best customer service in the business. Our online catalog makes ordering easier than ever with same-day shipping. The items are shipped directly from Diatech to your dental office.
If there is ever a time when you can't easily find what you need, you can directly contact our friendly customer service team at 1-800-222-1851. Our customer service staff is based in Charleston, SC, and their goal is to provide all clients with efficient, convenient and easy user experience.
Eliminate the middleman.
Whenever you introduce a third party into the equation, you increase the chances of more stress. We've eliminated these problems so you can buy directly from us. By eliminating this middleman, you can directly access to the supplier, and you'll be able to ask any questions or get the timely information needed.
There's No Stress Involved When Ordering From Diatech
We stand behind the quality and value of our diamond dental burs, but we know a good product is only part of the story. We have a deep promise and commitment to our clients that they are getting the best product –one that has been meticulously checked and examined under the most stringent quality control standards in the industry. We place equal importance on customer service and getting the items you need on time with easy online ordering.
Isn't it time you discovered the difference by ordering direct from Diatech?
At Diatech, we manufacture superior and innovative products for the dental industry… for the dentist, dental hygienist, dental assistant, orthodontist, endodontist and lab technician. We stand behind our promise of uncompromised quality and the best in competitive pricing.