Dental Polishers vs. Carbides vs. Diamonds: A Useful Guide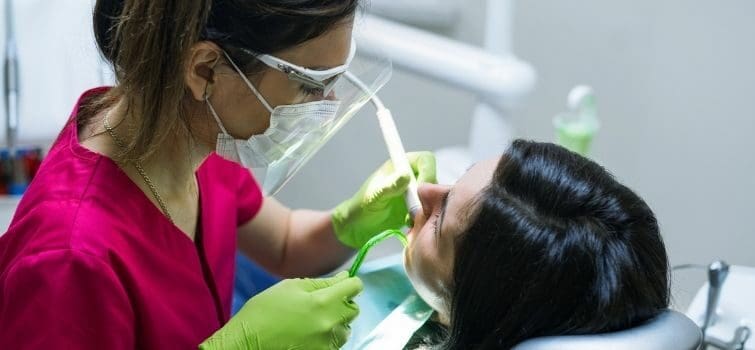 When it comes to dental polishing tools, are you aware of all your options? Perhaps even more important, do you know when to use carbides vs. diamonds vs. polishers? Failure to take a good look at your choices means you miss the chance of getting the best finish.
The Best Dental Tool to Finish Depends Upon the Surface
Before you delve into the world of dental polisher tools, you have to first examine the area. The extensive variety of shapes means that some burs will be better suited to working with certain surfaces than others.
Some of the questions you should ask yourself before beginning the procedure include:
What material am I working with?
How will the shape of the tooth affect my polish?
Will this method be the most economical and time-efficient?
Do I need a specialized shape to get hard-to-reach areas?
What type of grit on the dental polishing tools do I need?
We'll take a closer look at these tools and how each applies to specific situations.
A Closer Look at Diamonds
These can provide a perfect mirror finish, but they are better with some materials than others. You'll find that diamonds are the preferred choice for porcelain, ceramic and metals. You'll also find that if you use diamonds that have a finer grit, you'll get a better polish. Diamonds work best when you're doing detailed, precise work.
However, sometimes diamonds will leave a rougher finish. This is because diamond burs will grind the enamel. If you want to get the best finish, be sure to use the ones with a finer grit.
In many cases, diamonds may be the perfect complement to dental polishing tools.
Advantages of Carbide Burs
You typically think of carbides as preparing cavities and shaping bone, but they can also be effectively used for finishing. Carbides are typically used for acrylic, porcelain and gold. They will not create discoloration of the surface.
In addition, they don't grind the enamel. As a result, there is a smoother finish.
Another benefit of carbide burs is that they feature reduced vibration on the handpiece.
Things to Look for in Dental Polisher Tools
Dental polishing tools provide the final signature to your work and are key in establishing patient satisfaction.
But what should you look for in a dental polisher? We've outlined a few things:
1. It should have a great field of vision
A polisher is virtually useless if it is so large that it blocks your view of what you're doing.
2. Dental polishing tools should deliver what they promise
This is obvious, but it rings true: so many products aren't able to deliver on their promises. You want to ensure that your polishers can handle both contouring and a high-shine finish.
3. Select dental polishing tools with options (but not too many)
You'll need a variety of grits in order to fit all your needs. But sometimes, having too many can result in analysis paralysis. As a result, you waste precious productive time fumbling for what you need.
The KENDA® Polishette Checks All the Right Boxes for Dental Polishing Tools
Diatech is proud to exclusively offer the KENDA line of polishettes. Not only do these dental polishing tools deliver on their promises, but their three grits provide the variety you need without overwhelming you with choices. These three grits can handle all the tasks you need to get a great result from your dental polishing tools.
The shape and style of the dental polishing tool ensure that you have more space to work, creating increased visibility coupled with better access.
Diatech: a Leader in Carbides, Diamonds and Dental Polisher Tools
We've made it easy to order direct and get the quality dental polishing tools you need. From our leading gold diamond burs to our extensive orthodontic line of products.
Check out our latest specials and sign up for our newsletter so you're always notified of the newest sales.
At Diatech, we're proud to be a women-run business.
Discover for yourself the difference Diatech quality makes.