How to Efficiently Biologically Monitor Your Sterilization Equipment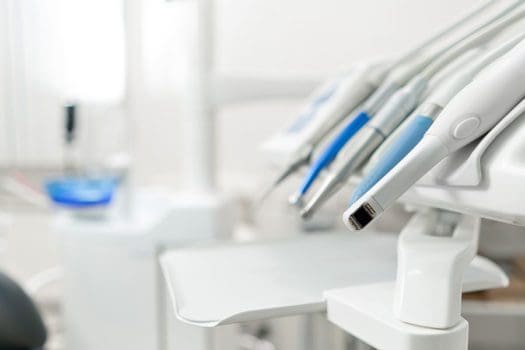 Accurate Results Require Understanding the Process.
There are lots of ways to make sure your sterilizer is working properly. Some sterilizers, like our DDS 7000, have sophisticated software that won't let the unit move to the next phase unless specific parameters have been met. If time and temperature milestones are not achieved, you will not get a "cycle complete" indication.
What is biological indicator testing?
This type of testing indicates certain parameters have been met to ensure the unit is properly sterilized. Some sterilizers can be hooked up to a serial printer which records each cycle.
In addition, chemically coated paper strips can be used for testing. These change color to indicate whether or not you have achieved the desired results. These are called "process indicators" and are often included in each sterilized load.  
What are the CDC guidelines for biological monitoring and office sterilization procedures?
The CDC guidelines for dentists and orthodontists recommend that your sterilizer is biologically monitored once a week. To meet the CDC requirements, you must demonstrate that all live organisms have been killed.
What about biological monitoring for dry heat sterilization?
You don't start killing bugs until the instruments –not just the chamber—are at the target temperature. These temperatures can vary from 160°C to 190°C (320°F to 375°F).
There is a different mechanism for killing pathogens for dry heat sterilization as opposed to a steam autoclave or an unsaturated chemical vapor device (chemiclave). The latter processes are exposure-driven with efficacy based on conditions in the chamber environment.
However, in rapid, dry-heat systems that use convection technology, it is the condition of the instrument—not the chamber—that eliminates pathogens. This is because metal instruments are superior absorbers of dry heat energy. In addition, air is a poor conductor, so to ensure your instruments are effectively cleaned, you must look at the internal temperature of the instrument—not the surrounding air.
What is a spore test for autoclaves?
This test uses spore strips to measure the effectiveness of sterility procedures. These short strips are made from paper and are encased in glassine envelopes that inhibit the convective effects of heat from reaching them.
When using spore strips, remember:
For accurate data, the spore strip's location must mimic the temperature of your instruments.

If strips are not properly placed, you could get false negatives and false positives.

Strips should be placed in a manner that reflects your load conditions.

The biological monitor must be in contact with an instrument or object that has the same heat conduction properties.

Proper strip placement is equally important in steam sterilization.
Dentronix,  being distributed by Diatech U.S.A., takes the guesswork out of spore strip placement and office sterilization
Dentronix has designed a special spore strip holder that is part of the FDA approved DDS 7000 accessory kit. (It's also available separately .) This holder encases the spore strip between stainless steel pads and helps reproduce actual sterilizing conditions on your instruments' surfaces. This device is essential to effective monitoring, particularly if you have been getting positive results from random monitor strip placement in the chamber.
Know which biological indicators are included in your spore strips for your sterilization equipment
If you are processing your spore strips in-house, be aware that many Biological Indicators (BI's) like the ones included in our SPS SporView® kit are "dual organism." They contain both G. stearothermophilus for steam validation and B. atrophaeus for dry heat.
The same strip can be used to validate steam, unsaturated chemical vapor, ethylene oxide and dry heat. The only difference is in the incubating temperature. Incubate dry-heat-processed strips at 37 degrees Celsius /  98.6 Fahrenheit and incubate steam strips at 56 degrees Celsius / 132.8 degrees Fahrenheit.
Incubator heater blocks for spore strip culturing are readily available at both operating temperatures from Dentronix.
---
At Diatech, we manufacture superior and innovative products for the dental industry… for the dentist, dental hygienist, dental assistant, orthodontist, endodontist and lab technician. We stand behind our promise of uncompromised quality and the best in competitive pricing.