What's up with Washer-Disinfectors?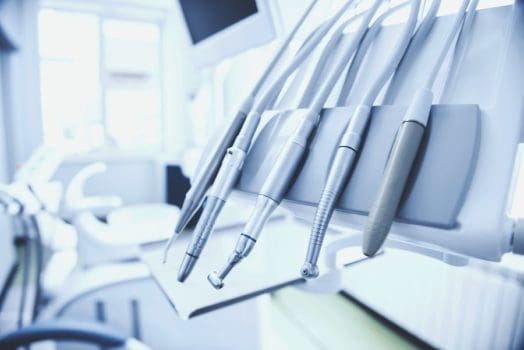 Over the past few years, there has been increasing interest in the use of washer-disinfectors for cleaning instruments before they are sterilized. Basically, washer-disinfectors are medical-grade dishwashers that blast dirt and debris off of instruments using a high-intensity spray system. They also have the capability to thermally disinfect the instrument load prior to moving to the sterilizer.
Dental supply dealers are encouraging many practices to replace traditional ultrasonic cleaning machines with new and different technology, and quite frankly, as a result they are also promoting a product that will generate more consumable sales.
The Benefits of Ultrasonic Cleaners
Ultrasonics have been the cornerstone of automated cleaning procedures for over 50 years. They are highly effective at cleaning both organic and inorganic materials from even the deepest nooks and crannies in instruments and other items like air turbine handpieces.
Ultrasonics work by producing high-frequency sound waves in an immersion tank, leaving millions of microscopic voids in the liquid. These partial vacuum bubbles continually implode, creating enormous energy (cavitation) on all surfaces placed in the cleaning solution. That translates to a very efficient cleaning process with superior penetrating power.
Ultrasonic cleaning machines are manufactured with transducers that operate at different frequencies ranging from 20-40 kHz. The higher the frequency, the finer the bubbles and the more intricate the pieces that can be efficiently cleaned.
Pros and Cons of Washer-Disinfectors
Washer-disinfectors, on the other hand, depend on liquid spray as the method for removing dirt and debris. If parts of instruments are not exposed directly to the spray, they may not get cleaned. Placing instruments in cassettes that block the spray can exacerbate this issue.
To compensate for these shortcomings, extremely powerful chemicals are used to facilitate removal of bioburden and dirt. A popular European washer solution uses an alkaline cleaning agent so intense that it requires an acidic rinse to neutralize the items being cleaned. This is a "double whammy" for the materials used in orthodontic instrument manufacture, resulting in increased degradation of these tools.
Typical formulations used in washer-disinfectors have a pH range of 11-12. Although there are solutions with as high a pH as 13. Sometimes combined with phosphates and enzymes, these chemicals are very effective in removing blood and debris in a medical environment, but they can be overkill when we look at the actual bioburden on orthodontic instruments.
The primary benefits of washer-disinfectors are:
They can handle a large capacity of instruments
They have a fully automated cycle
They result in reduced instrument handling
They can include thermal disinfection from 176 to 194 degrees Fahrenheit (80 to 90 degrees Celsius)
These washer-disinfector units are often sold on the "yuck" factor – where the salesman points out that your ultrasonic tank contains a day's worth of debris from all of the patients that have passed through the clinic. The reality in orthodontics is that very little bioburden actually resides in the tank, and even that can be minimized by a simple water rinse prior to loading the unit.
A fresh cleaning cycle for every load of instruments sounds great until you do the math and figure out that a new charge of chemicals is required for every load. It's a great revenue generator for the dental supply dealer.
Things to Consider Before Purchasing a Washer-disinfector
Washer-disinfector equipment doesn't clean as efficiently as an ultrasonic machine, and maybe for primarily saliva removal for the orthodontist, that is a moot point. Our concern has always been with the solutions used in washer-disinfectors. As an instrument manufacturer, the cleaning chemicals we aware of are far too aggressive for maintaining long-term instrument functionality.
If you are sold on the idea of a newer, more automated technology, it's important to:
Get safety data sheet (SDS) information
Check the ingredients in the formula
Ask your peers about the experiences they have had with a specific product
Call your plier manufacturer for advice before you commit to a chemical cleaning agent that could potentially damage your instrument inventory
The cleaning and sterilization process puts enough stress on your pliers and instruments under ideal conditions without introducing a new range of chemical challenges to your procedure.
---
At Diatech, we manufacture superior and innovative products for the dental industry… for the dentist, dental hygienist, dental assistant, orthodontist, endodontist and lab technician. We stand behind our promise of uncompromised quality and the best in competitive pricing.
---