10 Fascinating Facts About Women in Dentistry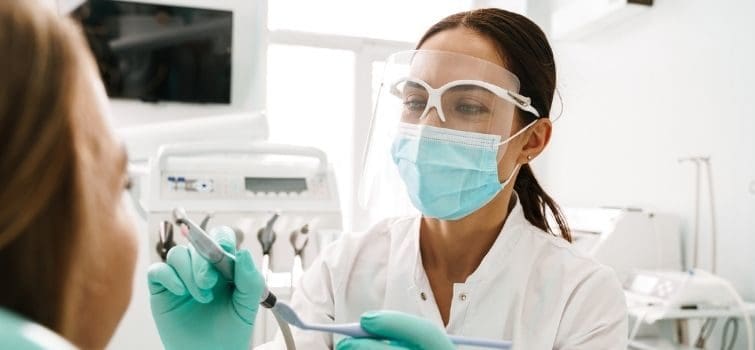 Women's History Month is over, but women are still making history.
As a business run entirely by women, we appreciate all the contributions women have made to our country and particularly to the dental profession. These brave role models blazed a trail to make it possible for other women to follow in their footsteps.
In fact, we've discovered a wealth of information about the contributions women have made to dentistry, and we're thrilled to be able to share these fascinating facts with you.
Fascinating Facts About Women in Dentistry
1. Emeline Roberts Jones was the first woman to practice dentistry in the United States
Can you fathom the idea that at one time, the belief was that women had fingers that were "too frail" to practice dentistry? That false belief was just one challenge that Emeline Roberts Jones faced when she became the first woman to practice dentistry in the United States in 1855.
She started her career by providing services to help residents of northeastern Connecticut in the years before the Civil War.
A Pioneering Spirit
When her husband—who was also a dentist—discouraged her from pursuing the profession, she continued to practice dentistry in secret. After filling hundreds of teeth, her husband was convinced of her excellence and allowed her to join his practice. Four years later, she was his partner.
(If you want to know more about her fascinating career journey, you can find more information on her at the Connecticut Women's Hall of Fame.)
2. In 1866, Lucy Hobbs Taylor became the first woman to graduate from dental college—Ohio Dental College.
She started her career as a schoolteacher, but desired to become a dentist. However, because of her gender, she was denied entry into several dental schools. After Dr. Samuel Wardle agreed to give her an apprenticeship, she opened her own practice.
Due to Taylor's outstanding work with the Iowa State Dental Society and the American Dental Association Convention, she was able to enroll in the Ohio College of Dentistry.
According to the Kansas Historical Society, she was also the first woman in the world to earn a doctorate degree in dentistry.
3. In 1890, Ida Gray Rollins was the first African-American woman to earn a dental degree in the United States.
African-American women showed incredible courage and determination. She had a practice in Ohio, then later moved to Chicago. In addition, she was vice president of the Professional Women's Club of Chicago. There was also extensive work with the Phyllis Wheatly Club, an organization that supported the only African-American women's shelter in Chicago.
You can read more about her outstanding career.
4. M. Evangeline Jordan limited her practice to children. As a result, she was a pioneering founder of pedodontics.
One of her great contributions was recognizing that children needed to have a different treatment approach than adults.
5. Fanny A. Rambarger was the second American woman to earn her doctorate degree in dental surgery.
In her Philadelphia practice, she treated women and children only.
6. It wasn't until 1861 that Sweden finally passed a law that permitted women to become dentists.
American women weren't the only ones who faced challenges. Women around the world had to show intense determination to establish a career in dentistry.
7. Rosalie Fougelberg made headlines in Sweeden
Speaking of Sweden, Rosalie Fougelberg was the first woman to take advantage of this change. She became the first Swedish dentist in 1866.
8. The Women's Dental Association began
In 1892, there was another landmark development for women in dentistry: The Women's Dental Association of the United States was established.
9. The first female delegate was another pioneer
Maude Tanner was the first female delegate recorded by the American Dental Association in 1920.
10. First female president of the ADA
It wouldn't be until 1991 that the American Dental Association had its first female president, Geraldine Morrow. She had a practice in Anchorage, Alaska, and was also the first female trustee of the ADA in 1984.
There's Much More to Women in Dentistry
As far as the contributions of women to the dental profession, we've only just scratched the surface. Around the world, women of all races and nationalities continue to break barriers and pursue excellence.
Want to know more? Check out this timeline of women in dentistry.
Diatech: A Business Run By Women
It's one reason we're proud to be a women-run business dealing in high-quality dental gold diamond burs, sterilizers and orthodontic tools in addition to many more products and tools.
Check out our daily specials, and thank you for supporting women-run businesses!