10 Things Female Dentists Should Know (and Watch Out For) When Joining a Dental Practice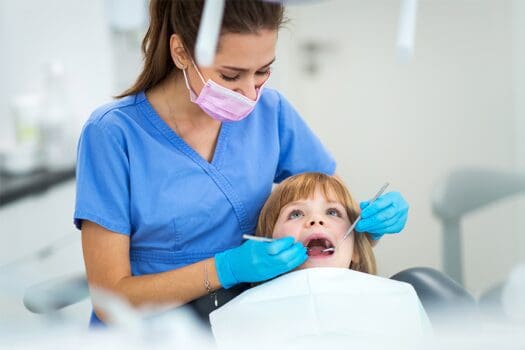 Perhaps you've just graduated from dental school and you're starting your dental career. Maybe you're looking for a change in your current dental practice management situation. Maybe children have changed your life and you're examining new opportunities.
Regardless of your reason, there are a few things female dentists should be aware of when –and before—you join a practice.
We've outlined a few of the things you should consider, and at the end, we'll tell you about Diatech's female leadership and staff (or jump to that by clicking here).
Do you mesh with existing practice management and partners
The quality of medical care is of paramount importance, but this can be hindered or, even worse, damaged if your personality doesn't mesh with the existing practice partners. Be sure to meet with the dental practice managers in professional and personal settings to understand their work philosophies before you join a practice.
To be successful, you'll need to work closely together, and it's important that you're on the same page for scheduling and expectations of  responsibilities.
Consider the demographic you want to serve
Are you interested in pediatric dentistry because you're a mom who is great with kids or are you wanting to focus on adult dentistry? Consider who you want to serve and see if this practice will allow you the opportunity to expand your work with this group of people. Some women are concerned about sharing their passions up front, but letting your preferences be known can make a huge difference.
Don't try to get everyone to like you
Of course, it's important to get along with employees, and camaraderie is an important hallmark of a healthy practice. However, this does not mean overlooking problems or failing to professionally confront employees because you're afraid of hurting their feelings.
Dr. Amy Morgan, a CEO of a dental practice management consulting firm, stated in an article that women are often so concerned that everyone likes them that it stands in the way of making important decisions or facing staffing issues.
Carefully evaluate the health of the practice
It's very important to look at various elements of the practice before joining. Is it financially stable? Is it healthy? Is it gaining new patients or has it remained stagnant?
While you should do this due diligence before joining the practice, be on the lookout for potential pitfalls that can dramatically affect profitability. Studies show women tend to be more risk averse with money, however,
If you've already joined the practice but are uncomfortable with the financials or the dental practice managers, then don't be afraid to speak up. It's better to make sure your practice is on solid footing or else another opportunity might be a better fit.
Beware of burnout
It's too easy to try to be everything to everybody. Not only will you feel pressure to be an incredible dentist, but it's likely this will spill over into your personal life, as you may try to be "super mom/ wife" in addition to building your career.
Be sure to pace yourself and know its ok to change course based on what is happening in your life. We often need to make room for change – career desires change, kids grow, partners come and go, but we always want to be on the lookout for these signs of burnout:
Chronic fatigue
Insomnia
Loss of appetite
Anxiety
Depression
Set a vision for yourself.
According to Dentistry IQ magazine, it's important to be able to look at this practice and ask: Where do I see this practice in 12 months? Two years? How does this align with my own desires and ambitions?
By going into the situation with a clear view of how it will help your own career and home life, you can see where your goals align with that of the practice. If it does not, then you may want to reconsider.
Brush up on your staff management skills
If you have confidence in your ability to effectively manage a staff, then more power to you! However, it never hurts to take a quick refresher and follow some of the examples of good principles of management.
Don't underestimate the value of that first impression
We know you've heard this so many times it's almost cliché, but it's worth reiterating. Remember, this applies to both the other dentists in your practice as well as your patients. You should always have a good grasp of customer service, which puts patients in a better mood even before they sit in the dental chair.
Know how involved you will be in hiring decisions
Hiring decisions affect everyone in the practice. Establish how much feedback you'll have in the process. It's important that your concerns are noted when considering bringing someone else on board.
Understand what is most important to you
Are you out of dental school and interested in getting experience before you start your own practice? Or are you interested in eventually becoming an associate or owner of this practice? Knowing your priorities will be important in your day-to-day dental practice management.
Diatech is Run by Women
Alicia started as a customer service representative for Diatech in 1993, and in 2002 she was appointed president. Janet specializes in Diatech dental products, Patti specializes in orthodontic products and the Dentronix line, Cheri's focus is on-boarding new customers,  Missy specializes in hygiene products and the Ultronics line, and Phatima specializes in AccuTrans products. When you need to know more about a tool or product, just call! This team can get you what you need at a great price.
A Key to a Successful Career? Using the Right Tools
Streamlining ordering and using tools that are both high quality and economically sound can help with dental practice management. We're so confident in our quality diamond burs and carbides that we offer a 100 percent satisfaction guarantee.
Contact us and see how we eliminate the middleman to offer you the best. Try some of our free samples and experience Diatech quality for yourself.
At Diatech, we manufacture superior and innovative products for the dental industry… for the dentist, dental hygienist, dental assistant, orthodontist, endodontist and lab technician. We stand behind our promise of uncompromised quality and the best in competitive pricing.