5 Things Students Need to Know About Starting Their Own Dental Practice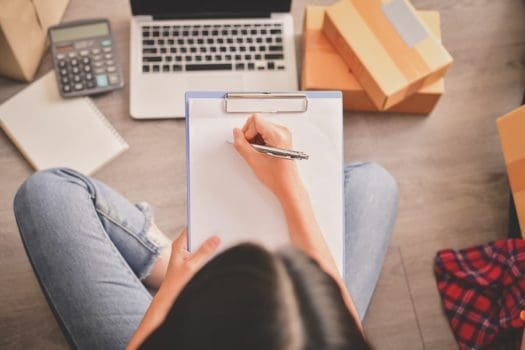 It seems like you've been in school forever. You've endured long days of classes and intense clinical work to pursue your passion. When you receive your DDS, all your hard work is worthwhile.
But where do you go from here?
Many students consider starting their own dental practice. If this is the route you choose, there are five vital things you need to know.
What Do You Need to Know Before Starting Your Dental Practice?
1. Have a solid business plan.
This will be imperative for securing loans. According to Dental Economics magazine, the cost of starting a new dental practice can be $250,000 or more. In addition, a solid business plan forces you to examine the small details of budgeting, practice location and marketing plans. It's important to look toward your long-term goals, examining where you want your practice to be in two, five and ten years.
2. Secure licensing and take care of any legalities.
Remember that it may take months for your practice to earn enough credentials to accept both government and private insurance, according to Dental Economics. You don't want to save these tasks for the last minute and be delayed by red tape.
Make sure:
You're licensed in the state you want to practice.
You have registered with the DEA.
You're well-versed in all the local regulations.
You have a business license.
You have a national provider number.
Getting these tasks out of the way early in the process will save you headaches and stress later.
3. Take advantage of advisors.
You don't know what you don't know. Trying to "go it alone" can cause serious problems. Take advantage of reputable attorneys and CPAs who specialize in medical practices. According to Bank of America, you may also want to consider adding these advisors to your team:
Building contractors who are familiar with dental-specific projects
A dental-specific lender
4. Invest in quality staff.
Did you realize that your receptionist makes a huge impact on your patient satisfaction scores? Often, this person is the first contact people have with your practice. Likewise, dental hygienists spend extensive time with patients, and their attitude has a powerful influence on whether or not the patient experience is a positive one. You need to invest in a staff that understands the importance of customer service and teamwork.
5. Realize that it will be harder (and often more rewarding) than you realize.
Even the most well-organized office and meticulous business plans will never replace passion and diligence. In the rush of day-to-day appointments, it can be easy to lose sight of what brought you to dentistry in the first place. Remember why you became a dentist, and reflect upon all those who have helped you achieve your goal. It's also important to remember the difference you are making every day in the lives of your patients.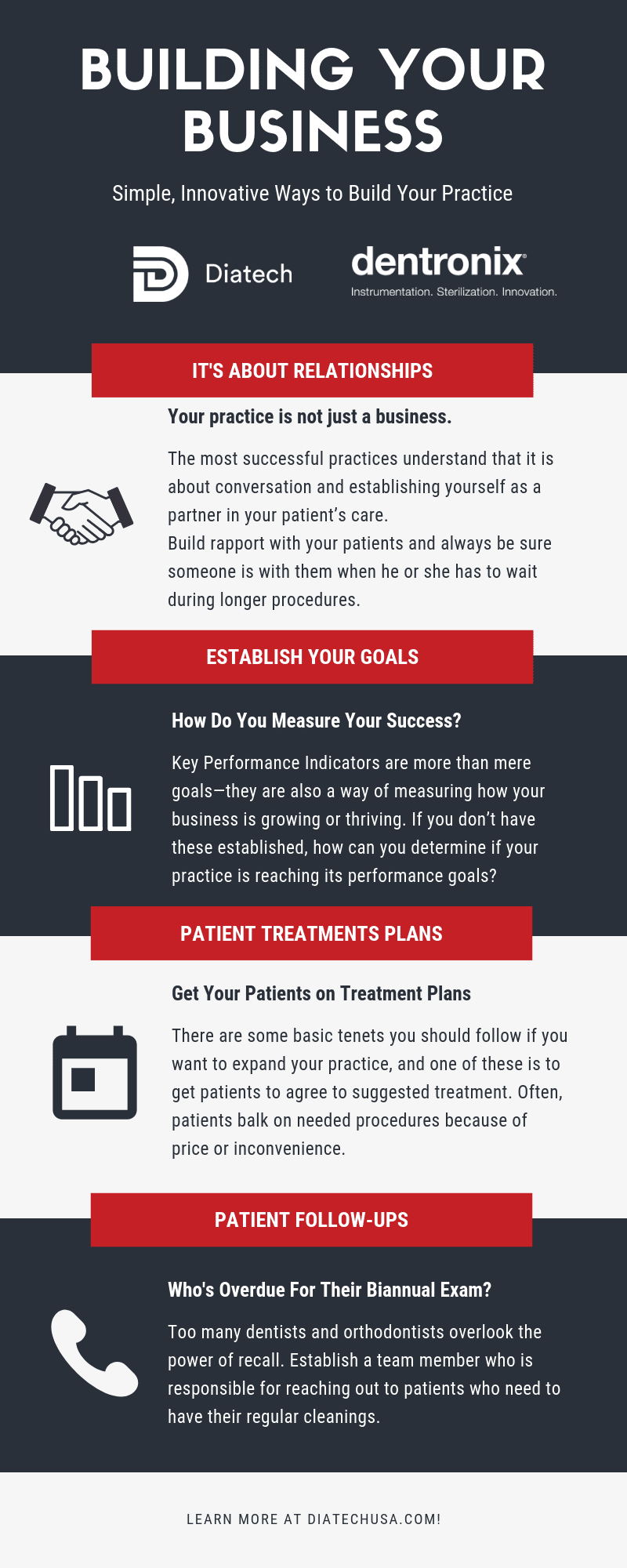 Diatech Provides All the Tools You Need to Start Your Own Dental Practice
Our tools go through a meticulous quality control process that ensures you receive only the most durable, long-lasting tools. One of our most popular products is our gold diamond burs. We also offer orthodontic brushing kits in bulk for patients with braces.
We encourage you to speak to one of our representatives or take advantage of online ordering and some of our specials for new customers– we offer 10% off your first order when you create an account with us.
Diatech quality is something you need to see for yourself.  Experience the Diatech difference.
---
At Diatech, we manufacture superior and innovative products for the dental industry… for the dentist, dental hygienist, dental assistant, orthodontist, endodontist and lab technician. We stand behind our promise of uncompromised quality and the best in competitive pricing.
---