10 Reasons You Should Expand Your Practice Now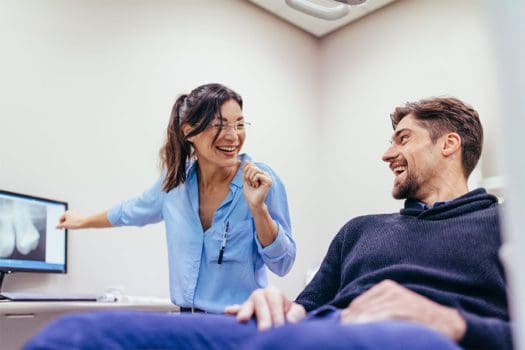 You've established yourself in your community. You have a dedicated group of patients. You have the latest equipment including high-quality digital X-rays, quality bits and bur sets. Your appointment books are full. 
Sound familiar? If it does, you've likely been entertaining the idea of expanding your practice now.
If your practice meets any of the following 10 criteria, you should speak with a medical practice advisor who can help walk you through the financial and logistical challenges of an expansion.
1. You've checked the "vital signs" of your practice…and they look good
Of course, you can't determine the health of your practice if you've never looked at the numbers. It's imperative that you:
Know your profit and loss statements by heart. 

Understand the average revenue your practice produces every month. 

Examine your overhead expenses and your collection rate. 
Be sure you've calculated your return on investment (ROI) properly. Remember that profit is not the same as cash. While revenue may be counted as profit, if the patient hasn't paid, you cannot consider this cash to spend. Remember that, according to the Harvard Business Review, income statements should also include any depreciation of your assets. 
So when you're calculating the profitability of your practice, be sure to keep these nuances in mind. 
Once you have a good grasp of the health of your practice, examine the potential overhead costs for expansion and see if your profit margin will enable it to be a reality. If these vital signs look good, an expansion may be in your future. 
2. You have regular patients who have been in your office in the last 18 months.
It's far too easy for patients to forget or put off their biannual cleanings. These are important appointments because not only do they help detect dental problems before they become worse, but they also represent a steady income stream. 
Have you let any of these patients—and that potential income—disappear off your radar?
To maintain a healthy practice, you have to be sure these patients aren't just "on the books," but that they follow through and are actively seeking your services on a regular basis. (We'll explore this a bit more later when we talk about the lifetime value of the patient.)
Is your practice doing all it can to keep these patients in the system? Do you send reminders and offer flexible scheduling? If you're doing all you can to keep your loyal followers, then they'll likely continue when you expand.
3. Your practice is consistently bringing in new patients.
According to Dental Economics online magazine, a realistic, healthy number of new patients is from 10 to 25 new patients per doctor per month. Any more and you run the risk of having your current patients fall by the wayside. 
Bringing in new patients is important, but don't sacrifice your current patients to gain new ones. This may mean bringing on another dentist if you're in the financial position to do so. 
4. You have a robust marketing plan in place.
Don't assume because you've been in a community for decades that everyone knows you are there. Word-of-mouth and referrals are great, but they cannot replace the value of a stable, solid, marketing plan. This places you at an advantage over your competitors. In fact, a robust marketing plan is probably why you're ready to expand in the first place.
If you have a solid marketing plan, reputation management should be a large part of your strategy. More and more patients are basing their decisions based upon the practitioner's online ratings.
According to Dentist's Money Digest, more than half—63 percent—of those considering any cosmetic dentistry procedure see online reviews as an important part of making their decision. 
5. Your year-to-year data shows promising trends.
It's always important to crunch the numbers when you're considering an expansion. However, it's also vital to review the data trends, comparing current figures to those one, two, and five years ago. 
Have you experienced steady growth, or has it waxed and waned through the years? If your data shows a constant upward trend, congratulations! You could be due for a dental expansion. 
6. Patients stay with your practice throughout the years.
You want to have a steady stream of patients—and keep them– in order to take full advantage of the lifetime value of a dental patient.
According to Dentistry Today, the average patient attrition rate of a practice is 17 percent. Compare this to the fact that the top 10 percent of practices have a 3 percent attrition rate. 
It's important to have a good idea of the lifetime value of one dental patient. Dentistry Today provides a great way to calculate it, though it does involve a bit of algebra…
Consider your attrition rate x%
The number of years your patients will stay with your practice is 1/(x%).
In the average dental practice, the patient is with the practice for 1/0.17 years, which calculates to 5.88 years.
Now you have to determine the average number of visits each patient will make. Not including any extensive procedures or fillings, the patient will come in a minimum of twice a year for their biannual cleanings.
This brings us to 11.76 expected visits during a patient's lifetime at your practice.
Of course, there are some things that are more difficult to measure with mathematics—and that includes the impact that a satisfied customer can have on your practice. They can refer friends and family and even help create a new revenue stream. 
Which brings us to the next item…
7. You're gaining more patients through referral.
While word of mouth alone won't get you in the position to expand your practice, it does contribute to it and enhances the lifetime value of a satisfied patient. There's actually a formula for that too.
If p is the number of referrals patients make, you can calculate the lifetime value of a patient (LVP) this way.
LVP = (expected number of visits) + (referral value)
= (expected number of visits from patient) + p * LVP
8. There are still untapped markets available.
If you're running a practice that is financially healthy but you realize that there is an untapped customer base, you should consider that this is another income stream that your profit sheets have not realized. Work closely with your marketing team to identify these groups and target your advertising and online presence accordingly. 
9. You've got the bandwidth, time and funds to hire and train new people.
Expansion takes time, and you'll likely need to hire new employees. The hiring process is one of the most important things you'll ever do as an employer. Remember that hiring means much more than merely finding someone for the job—it means investing in training this new employee. Any hiccups in the hiring process can lead to larger problems down the line.
Dentistry IQ magazine gives some advice about new hires:
Be sure there is a workstation available and ready for the new employee on day one.

Expect them to be productive their first day of work, even if this just means preparing trays. 

Don't give all the instructions at once. This information overload is difficult to process. 

Be sure to assign a mentor to help the new employee learn the ropes.
10. You have a stellar collection rate.
All the billings in the world mean nothing unless you are able to collect them. While a 98 percent collection rate may not be possible, Dental Economics magazine provides the following tips that—if you're ready to expand your practice—you should already have implemented:
Keep track of any adjustments to your gross production. This means keeping track of any discounts or charity dental care that you provide. 

Make sure patients understand the costs associated with procedures and the payments that will be expected. They should be informed long before the procedure starts. 

Offer your patients payment options within a certain set of parameters and then use those as the standard operating procedure for your practice. Remember that it's easier to make financial arrangements than collections calls.
Diatech Is Ready to Give Your Expanded Practice the Tools Needed to Be Successful
We understand. We know you've spent several years—maybe even decades—building a successful practice, and expanding is an exciting, and sometimes intimidating, venture. We want you to be successful, and that's why we are dedicated to providing nothing less than the best quality dental tools on the market. From our gold diamond dental bur bits to our complete bur sets, we provide stellar customer service while eliminating the middle man. 
If you're expanding your practice, contact us. We'd love to speak with you about how we can help provide quality instruments at a great economic value.
At Diatech, we manufacture superior and innovative products for the dental industry… for the dentist, dental hygienist, dental assistant, orthodontist, endodontist and lab technician. We stand behind our promise of uncompromised quality and the best in competitive pricing. 
---
 Sources:
Gradeless, Michael. "The collection rate of your dreams." Dental Economics.
Quinn, Brian. "How to Understand Your Patients' Customer Lifetime Value." Dentistry Today.  Oct. 2017