14 Ways to an Amazing Dental Office Environment (Your Patients and Coworkers Will Thank You!)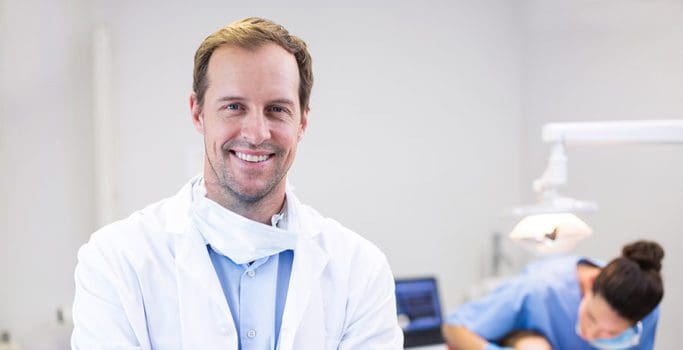 Do you enjoy going to work in the morning? Do you appreciate and encourage your coworkers? These are two of the elements of a positive work environment. Of course, if you and your coworkers are happy, it's much more likely that your patients will be too. Contented patients equal a profitable practice.
There's more to a cheerful environment than mere feelings. Employees who believe they are in a positive workplace are also more efficient. According to a study in Inc. magazine happiness can increase productivity as much as 12 percent.
But how do you create a great workplace? We've reviewed 14 items you can implement to help ensure that your practice environment is the best that it can be.
14 Tips to Create a Great Office Environment for You and Your Patients
1. Pay close attention to design.
Granted, a dental office has to be functional, which means that the open workspaces found in high-tech internet companies aren't going to work. However, that doesn't mean that you have to have an environment that is cold, bland and impersonal. Don't make your lobby's waiting room look like, well, a medical office waiting room.
You don't need an interior designer to tell you that softer, soothing hues of greens, blues and yellows are much better than white walls. This makes patients feel more relaxed, which means they will have a more positive experience.
2. Remember the importance of that first impression.
Most likely, your patients' first impression won't be with the dentist. In many cases, it's not even with the hygienist. Often, it will be with the person who answers the phone. Ensuring that your front office has solid customer service experience means that patients are in a better mood before they sit in the dental chair, and that's good news for everyone.
3. Attention to staffing.
Are you short-staffed? If so, your employees may be in danger of burnout. According to Forbes magazine, burnout costs American business more than $125 billion each year in health care costs. Research further indicates that a stressful workplace accounts for 8 percent of national health care spending.  Be sure that your employees have adequate staffing to do their jobs well.
4. Be nice to each other.
It may sound overly simplistic, but the Golden Rule goes a long way toward establishing a better office environment and increasing patient satisfaction.
5. Tell your coworkers you appreciate them.
Everyone has a hard day now and then. Make sure your employees and your coworkers know how important they are to the successful operation of the practice. While we're on the subject, let your patients know that you appreciate them as well by providing stellar customer service.
6. Send patients a follow-up survey.
Wait, this doesn't take place in the office. How can it create a better office environment? We'll tell you…
Follow-up surveys give patients a chance to tell you what you've done right and where you can improve. Granted, you can't make everyone happy, but if you notice a trend in suggestions for your office environment, then it's time to take a serious look at it.
7. Make sure everyone is involved in the decision-making process.
Often, it's those with "boots on the ground" who have keen insight into the work and patient care environments. Whenever possible, always seek input from those who will be affected by major decisions.
8. Encourage patients to be partners in their care.
Educated patients will see the value in the procedures that you suggest and are more likely to follow through on treatment recommendations. 
9. Encourage each other.
Did your coworker help you out during a busy shift? Perhaps he or she brought some homemade brownies to share. Or maybe he or she is just a fabulous coworker. Leave a note to let him or her know. Just this one small act of kindness goes a long way toward encouraging good morale.
10. Make the best hiring decisions possible.
It goes without saying that you want someone who is qualified, but it's also important that this potential employee understands your values as a practice. Is he or she willing to adhere to the principles that are important to you and your company? Attitude is just as important as competency.
11. Communicate clearly with both patients and coworkers.
Good communication with your coworkers means that there's never any question about who is responsible for reordering supplies, sterilizing instruments, or even substituting when a member calls in sick.
12. Recognize excellence.
When someone goes above and beyond the call of duty, acknowledge it. This can be an Employee of the Month Award or even just something as simple as a gift card.
13. Be willing to apologize.
Let's face it: Not every day at work is going to be a good one. There are times when you—or your coworkers– will be in a bad mood. Sometimes this stems from issues at home, other times it's just a case of waking up on the wrong side of the bed. Have grace with each other. Move forward. Avoid grudges. Remember that, as you give grace to others, that you may one day you may need that same grace extended to yourself.
14. Use the right tools for the job.
Can the right tools really help create a better work environment? Absolutely! If you have tools that are of poor quality, it can cause procedures to take longer than expected. While this may equate to a few minutes here and there, these minutes easily add up. When you're running behind, this creates anxiety, unsatisfied patients, and a stressful work environment.
Diatech Offers Everything from Gold Diamond Burs to Complete Dental Kits and Bulk Toothbrushes
It's rare to have a product that is a perfect combination of both unequaled quality and economic value, and that's why we're so proud of our Diatech instruments. We also offer wholesale pricing on items such as ortho cleaning kits for patients and bulk toothbrushes for patients.
Even better, by ordering direct, you eliminate the middle man and can take advantage of our wonderful specials. Questions? Contact us for more information on how we can help you find the right tools to help enhance your office environment.
At Diatech, we manufacture superior and innovative products for the dental industry… for the dentist, dental hygienist, dental assistant, orthodontist, endodontist and lab technician. We stand behind our promise of uncompromised quality and the best in competitive pricing.
---
Sources:
Borysenko, Karlyn. "Burnout Is Now An Officially Diagnosable Condition: Here's What You Need to
Know About It." Forbes magazine. Online.
Heitzman, Adam. "Why Workspace is So Critical to Employee's Success." Inc. Magazine. Online.