Is Your Dental Wholesaler Making the Grade?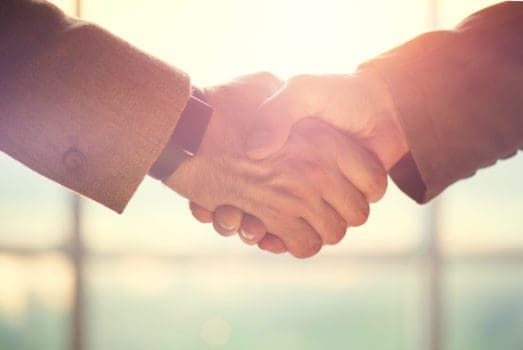 Customer service. Loyalty. Trustworthiness. Any wholesaler can make these pledges to entice new customers. But do they keep these vows after they've secured your business?
If your dental tools arrive on time and are of reasonably good quality, it's easy to overlook the finer points of how well your dental equipment wholesaler is treating you. Periodic examination of your relationship with vendors allows you to:
Evaluate prices in a shifting marketplace.
Open doors to opportunities with other vendors.
Address how your supplier is keeping track of changes in your industry.
What are the traits of a good dental wholesaler?
There are several factors that indicate a quality vendor. While some of them, such as timeliness and price, can be easily quantified, some cannot. These intangibles often make the biggest difference.
A good dental wholesaler:
Holds themselves accountable
Quality customer service is easy when things are going well, but a quality wholesaler is able to admit when things go wrong and, even more important, be proactive in fixing them.
Doesn't engage in "scapegoating"
Your wholesaler should always take responsibility for things that go wrong, and should not try to place the blame on individual employees, the computer system, the delivery service, or even you, the customer!
Has the ability to stock what you need…and get it to you
A wholesaler can provide quality equipment at the right price, but if your order doesn't arrive when needed, it defeats the purpose of the relationship.
Communicates with clients
Communication is much more than a follow-up sales call. It involves not only anticipating the needs of the customer, but making yourself available. How many of us have experienced the intense frustration that results from the dreaded phone trees? Your wholesaler should be able to provide a direct name and number for someone who can meet your needs and answer your questions.
Is dedicated to quality control
Companies that produce quality products are not afraid of outside quality assurance evaluations, and in many cases, welcome them. Inferior quality products may have a lower sticker price, but they cost your practice more money in the long run in repairs and frequent replacements.
Is directly involved with you
There should be as few layers between you and the wholesaler as possible. When you look at the organizational flow chart of major companies, it looks like an overgrown tree, branching off in a million different directions. Anytime there is a layer or middleman put between you and the product or the wholesaler, it's another hoop to jump through.
Has extensive understanding of the industry
Your sales representative should have a keen grasp and knowledge of the industry. This involves a passion for and an extensive comprehension of the product, from concept to completion. Their involvement and knowledge means that you have a person who is watching out for your best interests.
At Diatech, we tick all the boxes
There are a lot of things we don't believe in. We don't believe a middleman should come between you and your wholesaler, raising the price of the products you need. We don't believe you should settle for inferior products, and we don't believe excellence and innovation are merely mantras to place on inspirational posters.
We take quality seriously. Our dental burs are made from natural diamonds, ensuring the best for your practice.
Want to know more? Contact us. We'd love to discuss how Diatech can help you. Visit our online catalog for a complete list of the variety of products we offer.
---
At Diatech, we manufacture superior and innovative products for the dental industry… for the dentist, dental hygienist, dental assistant, orthodontist, endodontist and lab technician. We stand behind our promise of uncompromised quality and the best in competitive pricing.