The Top Ten Signs of a Healthy Dental Practice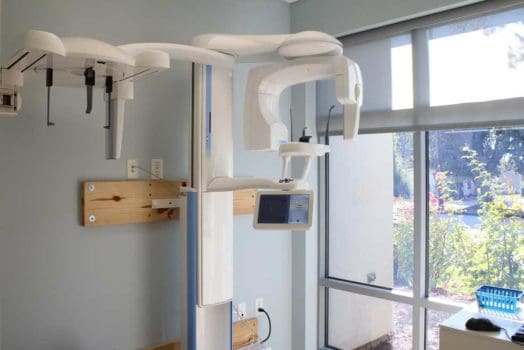 You're very concerned with the condition of your patients' teeth, and you want to do everything you can to help them remain healthy. But when was the last time you evaluated the health of your dental practice?
If you've not performed a recent assessment, you may be overlooking some red flags that are getting in the way of both profitability and patient loyalty. Does your practice show these top ten principles of growth and health?
10. You've successfully invested in same-day dentistry.
Why is this important? It's not only more convenient for patients, but it is also more efficient and profitable. It eliminates the problem of last minute cancellations, no-shows, or those who decide they don't want to make return trips and opt to forego the procedure. See item #7 for more on this. In addition, if you don't invest in these same-day services, your competitors will.
9. You are bringing in more than 20 new patients a month.
The bottom line is that most dentists see 12 to 20 new patients a month, but that is simply not enough to maintain a healthy practice. Dental Economics magazine says that 70 or more patients per month per doctor is the ideal sweet spot. If you aren't familiar with medical marketing, work with an agency that will help you get the word out so new patients can find their way to you.
8. You are busy, but not over-scheduled.
Don't schedule your hygiene appointments so they are booked solid for three weeks. The problem? This interferes with your ability to gain new patients. Very few people want to wait that long before seeing a dentist—and you certainly don't want to lose them to a competitor. In addition, allowing some scheduling flexibility with the dentist allows you to take care of current patients in case of a dental emergency.
7. You have a case acceptance rate of 70 percent or higher.
Of course, you know that your patient needs a root canal, but many patients change their minds or shy away due to the price tag. According to Dental Economics magazine, the average case acceptance rate for dentists is 23 percent, meaning that seven to eight out of ten new patients don't get the procedures and treatment needed. If your patients are balking at additional treatment, be sure to provide education in easy-to-understand layman's terms to explain the benefits of the prescribed course of treatment and the risks of delaying or forgoing it.
6. A significant amount of your total revenue comes from hygiene services.
Your hygiene department is an integral part of your practice and should never be a loss. According to Dental Economics magazine, 25 to 35 percent of your total revenue should come from hygiene services.
We have seen time and time again the difference that the right tool makes. Inferior dental burs are inefficient, and a dull bur means you have to spend additional time on each patient, creating a backlog. Poor quality burs also need to be replaced more often, which leads to additional expense.
These are the things we took into account when we created our Diatech gold diamond bur set. Our Swiss-engineered gold diamond burs use our proprietary multilevel diamond application, which results in more uniform crystal coverage. For the dentist, that means smoother, faster and more comfortable cutting. If you'd like a sample, take a look at our popular Top 25 Diamond Kit from our dental burs catalog.
4. You have enough revenue to easily cover the cost of additional staff.
When you decide to add a new staff member, you need to be sure you're producing enough to cover for each member, including any additional costs if you want to add someone in the future. Too many practices want to expand staff quickly but do not have the financial "cushion" to absorb the cost.
3. You have a healthy collection rate.
It should go without saying that you should be paid for all the procedures you complete, but many practices fail to collect in an effective manner. Even a small increase in collection rate can make a huge difference. In a $1 million practice, a gain of 2 percent in the collection rate adds $20,000 in revenue.
2. Your employees enjoy working for your practice.
While every job has its ups and downs, your employees overall should be content with their work environment. Disgruntled employees generally pave the way for lower patient satisfaction, and the last thing you want is to be "dinged" with a one-star rating on one of the internet's popular business review sites. Therefore, it's important to take your time with the hiring process to ensure you're selecting someone who is dedicated and professional.
1. You have loyal patients.
In business, nothing trumps loyalty. The customer experience is the centerpiece of your practice's success. Even technology giant Steve Jobs recognized that success doesn't begin with a product. "You've got to start with the customer experience and work back toward the technology, not the other way around," he famously said.
You want your patients to be loyal to you, because loyal patients become brand ambassadors, recommending your practice to their friends and colleagues.
You can't have a healthy practice without the right tools
At Diatech, we know that there is not one "magic formula" for dental practice success. Everything must work in cohesive harmony, from the front desk receptionist to the hygienist. The last thing you need is hassle and confusion when ordering your dental supplies. That's why Diatech has made it simple:
We offer incredible customer service that truly puts you first. If you call us at 1-800-222-1851, we promise that you won't have to wait through frustrating prompts to get the information you need.
We have high-quality tools that are long-lasting and provide superior performance.
We have easy, convenient, online ordering.
If you don't see what you're looking for in our online catalog, you can call us at 1-800-222-1851 and we'll be sure you receive the help you need.
Whether you're looking for a long-lasting bur set or orthodontic supplies online, you'll find it's easier to create and maintain a healthy dental practice with Diatech on your team.
---
At Diatech, we manufacture superior and innovative products for the dental industry… for the dentist, dental hygienist, dental assistant, orthodontist, endodontist and lab technician. We stand behind our promise of uncompromised quality and the best in competitive pricing.
---