Don't Fall for Imposter Products and Open Your Practice to Liability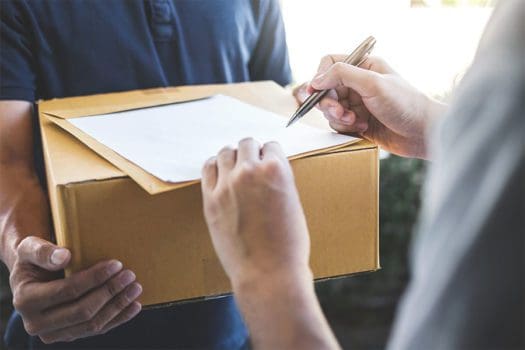 Imagine this: A dental drill bit breaks in the middle of a delicate procedure. Or perhaps your hygienist's hand tool bends out of shape when you need them most. 
As a result of your equipment failure, your patient is injured. Further investigation reveals that the quality product you thought you ordered on eBay was actually counterfeit. 
Now the nightmare begins. Attorneys would be involved. Your reputation is destroyed. 
This horrible situation came about all for the sake of saving money on what appeared to be a legitimate product. It started with purchasing cheap dental burs and some hand tools for your hygienists from an unknown supplier. 
They looked like the real deal. But they weren't. 
Sadly, this scenario is becoming all too real thanks to the ease of online ordering from disreputable companies and dealers. Many of these products are imposters made in China and then shipped to be resold on the "gray market." if you're not careful, you could fall prey to one of these schemes.
The gray market refers to products that are sold through an unsecured supply chain. This means that even if the products are legitimate, there is no guarantee that they have been stored or maintained in a way that keeps the instruments' integrity, according to information from Dental Products Report. 
A Rise in Counterfeit Products is a Global Problem
The problem isn't limited to the U.S. In a particularly disturbing incident in the UK, there was a case where more than 12,000 pieces of illegal dental equipment were seized in six months. These counterfeit products included knockoffs of drills and X-rays. Most were created by Chinese manufacturers, according to information from the BBC. 
This type of equipment can pose a serious risk to patients because the instruments do not meet stringent standards. Perhaps even more frightening is the fact that a lot of the fake dental products came with "evidence" of authenticity.
How Can You Protect Yourself From Imposter Dental Tools?
Know Your Supplier
This means you should be able to contact your supplier's customer service team directly. Our customer service team is in Charleston, SC. We answer the phone with a smile and reply to your emails promptly.
Buying equipment from outlets such as eBay should raise a red flag, as these outlets can become an unwitting haven for the gray market. Even popular companies like Amazon are not immune.
In short, you should be able to pick up the phone and speak directly to those who will be handling and shipping your products without having to go through another party.
This is one reason we believe it is so important for you to speak with a customer service representative when you need one. You'll never be placed in endless phone tree frustration when you call or order direct from Diatech.
Look for Tools Made from Quality Materials
You should know that the tools you are getting—whether hemostats, orthodontic wire cutters, or band and bracket placement tweezers — are made with quality materials. Our pliers are proudly made in the USA using American raw materials. Tweezers and hemostats are German or Swiss-made from stainless steel.
Use the Price as a Warning Sign
At Diatech, we pride ourselves in offering top-quality products at an economical price. However, many counterfeiters sell products at "bargain basement" prices that are too good to be true. As in the UK case, counterfeit dental drills were being sold for the equivalent of $110 on eBay. For comparison, reputable drills can retail for around $400 to $500. 
And the perpetrator? He purchased the drills for resale. He originally paid around $15 per drill to buy it from a Chinese company. He also obtained fake certification stickers to make them appear legitimate. 
Contact the Manufacturer
Not sure if this is an approved distributor? Go ahead and call the manufacturer to see if this distributor is legitimate. They have a vested interest in ensuring the integrity of their product and will give you the information you need. 
Don't Accept Substitutes: Order Direct From Diatech
We know where your product was created. It was carefully crafted with the expertise of Swiss engineering. It is distributed from our company to you. Directly. No middleman. When we put the Diatech name behind a product, and when you order direct from us, you know that you're accepting no substitutes.
We take pride in all our products, but we're particularly thrilled to be able to offer the KENDA Polishette® available for the first time in the United States. Be sure to contact us and order directly to ensure you're getting the "real deal."
At Diatech, we manufacture superior and innovative products for the dental industry… for the dentist, dental hygienist, dental assistant, orthodontist, endodontist and lab technician. We stand behind our promise of uncompromised quality and the best in competitive pricing.