3 Important Facts Your Patients Overlook About Orthodontic Treatment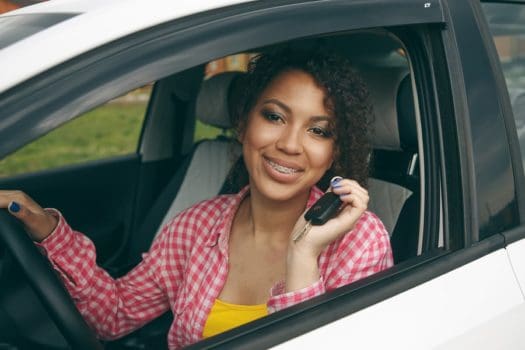 Braces used to be considered a rite of passage for those in junior high or high school. Today, more and more adults are seeking orthodontic treatment to improve their smiles.  In fact, according to the American Association of Orthodontists, roughly one patient in five is an adult, and many are over 50 years old.
However, there are some important facts that patients of all ages can easily overlook about orthodontic treatment—it's important to keep these in mind when working with them.
3 Important Facts Your Patients Overlook
1. Treatment is faster and more successful when patients follow instructions completely.
We live in a culture of instant gratification. We expect two-day free shipping from online retailers and instant food from the drive-through window. But when it comes to orthodontics, it's more important to have the procedure done thoroughly and professionally. This often takes time. Impatient clients often fail to realize that following your instructions to the letter is the best way to ensure timely results.
This also includes keeping scheduled appointments and following brushing, flossing and diet protocols, according to information from the American Association of Orthodontists.
Impatience means patients can also fall prey to certain myths. For example, it's good to remind them that wearing extra rubber bands will NOT speed up treatment. Be sure to have an open line of communication in case they want to ask questions. You should also point out that the total length of treatment may vary depending upon how much the teeth need to be corrected.
To help them follow your instructions, consider ordering orthodontic brushing kits in bulk for patients. Diatech has several wonderful varieties available.
2. There have been dramatic improvements in metal braces.
Not everyone is a candidate for invisible aligners. When patients hear this, they may think they are doomed to the "metal mouth" of the past. Often, patients shy away from treatment because they are afraid they will have to face clients and classmates wearing these "railroad track" braces.
In fact, today's metal braces are smaller, sleeker, discreet and much more effective than those from a generation ago. Options include tooth-colored ceramic braces and braces that are placed behind the teeth (called lingual braces).
3. Direct-to-consumer orthodontic products can cause extensive damage.
It sounds tempting. Your patient tells you about this great service where they take a selfie and get their teeth scanned. Then they receive clear aligners directly in the mail without the inconvenience of several office visits. Simple, right?
Orthodontic treatment can be expensive, but the cost is very reasonable considering the potential danger that can be caused by cheaper methods of tooth correction.  There are several factors you should tell your patients to consider:
Remember that these companies may not offer an in-person evaluation.
If the procedure is not done correctly, it can lead to irreversible tooth damage or even gum loss.
Many of these companies begin treatment without extensive diagnostic records.
In some cases, consumers may not even know the name of the orthodontists who are providing the trays. This makes it impossible to review background and credentials.
The American Association of Orthodontists puts it this way:
What other transforming medical treatment would you undergo without an in-person, pre-treatment evaluation or ongoing in-person supervision from a medical professional?
Encourage your patients to do extensive research if they are considering this option.
Quality Orthodontic Instruments Are The First Step in Successful Treatment
Try our products to experience what we call the Diatech difference. It's more than a catch phrase—it's a philosophy that means we take every aspect of our pledge to our customers seriously. Whether it's easily reaching a representative or eliminating the middleman to provide affordable pricing, we invite you to try our products for yourself.
Some orthodontic instruments you may wish to use include our bird beak cutter, our light wire plier and our heat-sterilizable check retractor.
Interested in More Information? You'll Find the Following Articles Helpful:
---
At Diatech, we manufacture superior and innovative products for the dental industry… for the dentist, dental hygienist, dental assistant, orthodontist, endodontist and lab technician. We stand behind our promise of uncompromised quality and the best in competitive pricing.
---