Tips & Tools to Guide Your Patients to Better Dental Hygiene at Home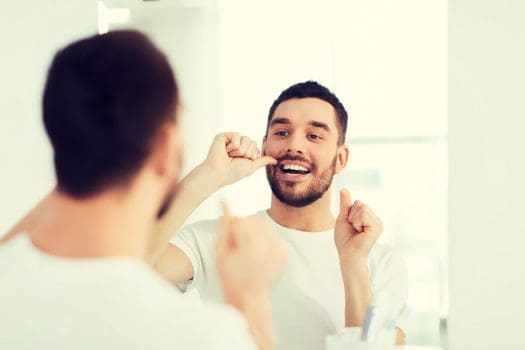 Some patients you only see twice a year when they arrive for their regular checkup and cleaning.  Once they leave your practice, you hope that they will continue to take care of their teeth and follow all your instructions. Sometimes they do. Sometimes they don't.
We understand that providing stellar care for your patients is only part of the equation when helping them on the way to better dental health. Patient education is a crucial part of your job, so we've provided some helpful tips on how to guide your patients to better home care.
All of these tips come with an important caveat — remember, no one likes a lecture, and if the patient dreads another reprimand, he or she is less likely to return. Instead, adopt an attitude of encouragement and teamwork. You want to remind patients that you are a partner in their health care.
Guiding Your Patients to Healthier Home Care
Encourage Healthy Habits… and Discourage Bad Ones
First things first: You can provide the best dental care available, but if patients are unintentionally undermining your efforts, the result will be more extensive—and expensive—dental work. In some cases, patients may be unaware of the impact these habits make in their overall dental health. Even something as simple as flossing thoroughly between teeth can help them avoid not only cavities, but root canals or gum disease.
Gently discourage bad dental habits such as:
Chewing on objects other than food
Many patients chew their nails, pens and ice when nervous or out of habit. Others prefer the taste of sugary gum. Not only will this wear down enamel, but it can also chip teeth and cause jaw pain. Sugar-filled gum can lead to cavities.
Grinding teeth
Tooth-grinding and jaw-clinching are bad habits that may be done while sleeping or when patients are anxious. These can cause teeth to crack and chip. If this is a regular habit, speak with your patients about creating a customized mouthguard to protect their teeth.
Using teeth as scissors
When a pair of scissors isn't handy, some are tempted to use teeth as a cutting tool. Gently remind patients that doing so not only places them at risk of cracking teeth, but it could also cause more serious problems if something is accidentally swallowed.
Smoking
Smoking stains teeth, increases the risk of throat cancer and causes a wide variety of health problems. If you have patients who smoke, don't just tell them to quit, be sure to direct them to resources that can help.
Break down educational information into easy-to-digest chunks
Dental appointments make some patients nervous. As a result, they can become easily overwhelmed with a lot of information. By breaking down the information into easy-to-follow steps, you help ensure that your patients remember your advice long after they've left the office.
Don't take for granted that they know certain things
Many times we assume patients know if they're brushing too hard, to brush for at least two minutes or to brush twice a day, but making these assumptions can be detrimental to your patients' dental health. Ask them about their daily dental habits to get a clear idea of what they are doing and how to help them if their regular routine needs adjustment.
Help them discover the best tools for the job
It's easy to remind patients to floss every day, but what if their teeth are so crowded that it makes flossing difficult? In this case, they may want to consider an interdental cleaning tool would make their daily hygiene easier. Don't go for a "heavy sell," but indicate to your patients what products could help them maintain better home care.
Diatech Has Everything You Need to Care for Your Patients
Whether you're looking for a new set of gold diamond dental burs or office sterilization equipment, Diatech has you covered. With stellar customer service, superior products and a history of innovation, see why our dedication has made us a leader in dental and orthodontic tools. Check our website frequently for specials on dental office supplies.

At Diatech, we manufacture superior and innovative products for the dental industry… for the dentist, dental hygienist, dental assistant, orthodontist, endodontist and lab technician. We stand behind our promise of uncompromised quality and the best in competitive pricing.
---
Sources: American Dental Association. "6 Habits That Harm Your Teeth (And How to Break Them)"