Soaking Plastic Impression Trays in Cold Sterile Solutions Leaves a Bad Taste in Patients' Mouths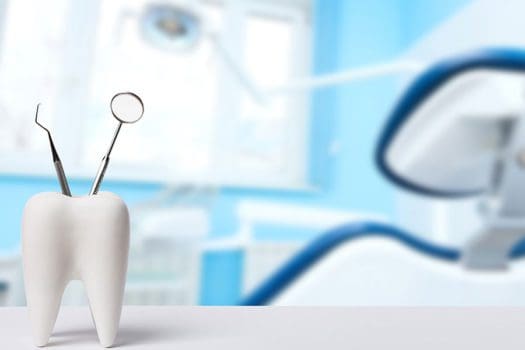 Most plastic impression trays are made from polystyrene, polycarbonate, or polyacrylate (acrylic). These materials are relatively inexpensive, stable, and depending on the engineering behind the mold, can even be made rigid enough for VPS impressions used for aligner tray records.
Most plastic trays, however, are designed and manufactured as single-use items. Because CDC guidelines permit disinfectant processing of semi-critical items that are heat sensitive, some offices will clean, disinfect, and reuse disposable impression trays.
Absorption Issues: Are your disposable plastic trays absorbing chemicals?
The primary problem with this practice is that plastics used in impression tray manufacturing are hydrophilic. In other words, they absorb water. While water is no big deal, other liquid chemicals can also be absorbed in these materials.
Acrylic plastics can, in fact, absorb between .15% and .30% of their weight in aqueous solutions. When we look for formulas that provide high-level disinfection, we are in the category of aggressively toxic liquids that can also be used as cold sterilants. The most common chemicals in this category are glutaraldehyde and OPA (Ortho-Phthalaldehyde).
Label warnings state that direct contact with glutes and OPA is corrosive to exposed tissue and warn to avoid contact with eyes, skin or clothing. Using butyl rubber or nitrile gloves is recommended when handling, and when using latex gloves, to double up if contact with these materials is expected.
Chemical Residue
It is true that plastics can be effectively disinfected with these products, but everything immersed in these liquids will have residual amounts absorbed into the plastic. This absorbed portion is impossible to completely remove during the post-disinfection rinse.
The result is that disinfected plastic trays contact mucosal tissue and can cause serious irritation, literally leaving a bad taste in the mouth of your patient. Not good. Not only is this an issue with impression trays, but with anything else that is plastic, is disinfected, and is eventually used in the mouth. Bite sticks are another good example of a product that will retain toxic chemical residues if not disinfected with the right stuff.
Solutions for Your Plastic Trays
The good news is that plastics are now available for manufacturing these "disposable" items that can be steam-sterilized. We carry a complete line of  autoclavable impression trays that are very economically priced, as well as bite sticks that can not only be steam-sterilized but even a model that can be dry heat sterilized.
The bottom line is to look at what you are disinfecting that is plastic and see if you can find an alternative that is sterilizable.
Maybe at some point, you will be able to get rid of the really toxic disinfectants in your office and give everyone a "good taste" about your practice.
---
At Diatech, we manufacture superior and innovative products for the dental industry… for the dentist, dental hygienist, dental assistant, orthodontist, endodontist and lab technician. We stand behind our promise of uncompromised quality and the best in competitive pricing.