Five Ways Your Dental Practice Can Save Money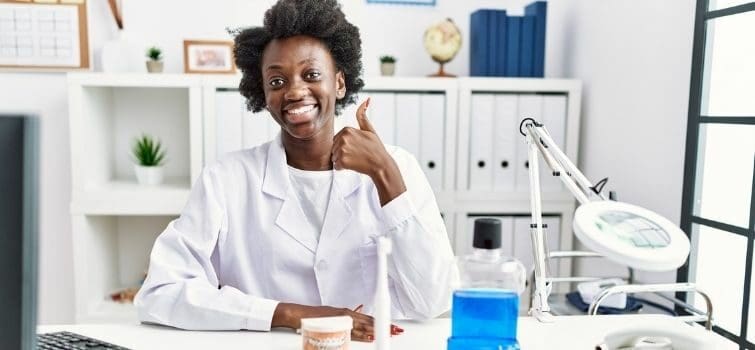 Sales are tempting. It's hard to resist a good bargain, particularly if it's something you need in order to be more profitable. However, the price tag doesn't tell the entire story. Sometimes strategies that seem to save money don't improve your bottom line…and in some cases, may even harm it.
You've worked too hard to establish yourself as a leader in your industry then to have your clients go to competitors. At a time when competition is fierce, you can't afford to make costly mistakes. We've compiled five ways your dental practice can become more economical and profitable.
1. Keep a close eye on collections.
Many practice managers mistakenly count revenue without factoring their collection rate. If you earn $10,000, but only collect half of it, you can't gather the payments needed to run your practice successfully. There are several ways to improve your collection rate, according to Dental Economics magazine:
• Make sure the patients understand the cost of each procedure up front. Confirm that they understand how many payments are expected before you perform any service.
• Decide which payment options you'll offer and work closely with your financial coordinator to establish any down payment requirements.
• Take advantage of automatic payment options.
2. Invest in staff
If you invest in your employees, they'll invest in your practice. You want the type of workers who will remain loyal to you and your patients. More experienced staff will be able to perform tasks with greater efficiency and provide a more positive patient experience. Therefore, be sure to offer the competitive pay and benefits that professional dental assistants and hygienists can expect in relation to your practice's size and location.
3. Examine how you purchase supplies.
While it may be easy to get bulk discounts, in many cases you're still dealing with a middleman. If you work directly with the supplier, you're able to dramatically increase value without sacrificing quality.
This is the Diatech philosophy: that by working with and shipping directly to dental practices, we can provide world-class dental tools, prophys and bur sets cheaper than other suppliers.
4. Utilize technology to streamline clerical services.
No one wants to spend time filling out multiple paper forms during an office visit. By providing patients a chance to complete these forms online, you'll save hours of clerical work, ordering paper, filing documents and printing forms.
5. Understand the dangers of "false economy."
If you're not careful, saving money can become an expensive venture!
For example, perhaps it is cheaper to have an automatic phone answering service instead of a full-time receptionist. However, for your patients, that receptionist is often the first point of contact with your business.
In other words, a good receptionist with excellent customer service skills is worth every penny.
It's a similar situation with dental tools. Simply looking for the lowest price doesn't tell the complete story. If you purchase a new bur set, you have to ask yourself, how long will this set last? How long does the tool stay sharp? When will I have to order replacements?
We understand that the right type of tools can also help your employees be more efficient while helping them avoid repetitive motion injuries such as carpal tunnel syndrome.
How Diatech can help your practice save money
Making the perfect dental tool is much more than mere craftsmanship, it's a dedication to a philosophy that instills uncompromised quality in every piece we create.
Of course, this is only part of the story. We understand the importance of value, and that's why we work directly with dental practices across the world, eliminating the middleman to give you the best price available.
Contact us to learn more about what Diatech can do for you.
At Diatech, we manufacture superior and innovative products for the dental industry… for the dentist, dental hygienist, dental assistant, orthodontist, endodontist and lab technician. We stand behind our promise of uncompromised quality and the best in competitive pricing.
---
Sources:
"Cutting Costs in the Dental Practice." Dental Economics. Online.
http://www.dentaleconomics.com/articles/print/volume-87/issue-5/departments/practice-success/cutting-costs-in-the-dental-practice.html