Tungsten Carbide vs Tool Steel Orthodontic Pliers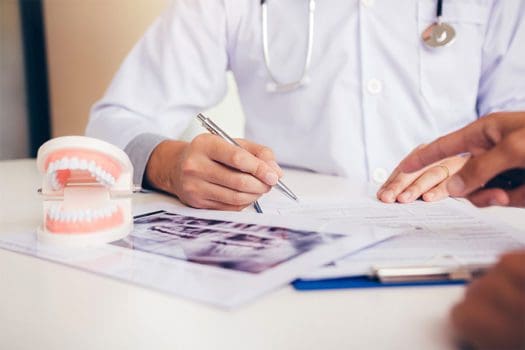 The use of tungsten carbide in orthodontic pliers is on the rise. With the increasing use of steam as a preferred sterilizing medium, the old high-speed tool steel tips are becoming less and less popular due to its poor tolerance to water.
Tungsten carbide does not rust when autoclaved because it contains no iron, although it can still be damaged. Acids, in particular, can cause dissolution of the cobalt matrix and literally melt the tungsten carbide tips away.
Is tungsten carbide stronger than steel?
Tool steel has been used since the late 1960s for making the jaws of pliers tougher and more wear-resistant. For decades, its popularity has been due to its properties such as:
Ductility (the physical property of a material associated with the ability to be hammered thin or stretched into wire without breaking.)
Hardness
Wear-resistance
Superior grip
Excellent machinability
These properties have made tool steel the perfect material for making high-end orthodontic pliers. Its only drawback was its poor tolerance to water.
In spite of being tough to machine, brittle, and slippery when trying to bend or grip a wire, tungsten carbide has filled in the corrosion gap because it is non-ferrous and won't rust in the presence of aqueous processes like autoclaving.
In the plier manufacturing world, Diatech has had experience with various forms of carbide since the 1960s. Tungsten carbide originally showed up as a tip material in our German-made #150 ligature cutters. It then became widely used in Mathieu needle holders and Weingart pliers.
Are tungsten carbide pliers more corrosion resistant than steel?
Tungsten carbide is an ultra-hard chemical compound made from equal atoms of tungsten and carbon and held together (cemented) by another material. Most often the material that sticks it all together is cobalt, but applications that require enhanced corrosion resistance use nickel as a binder.
Because of the fact that there is no iron in tungsten carbide, it absolutely won't rust (see our article on Caring for Hinged Instruments for more information on removing rust from pliers). That does not mean, however, that carbide is impervious to corrosion. Acids, in particular, can cause a dissolution of the cobalt matrix.
noticed severely compromised carbide tips when orthodontists switched from alcohol wipes to real disinfectants.
This process – called leaching –can leave the piece of tungsten carbide "swiss-cheesed"; basically the hard grains hanging with no support. In the early 1980's, with the shift in orthodontics from alcohol wipes to real disinfectants, dentronix started to notice severely compromised carbide tips in the Mathieu pliers it received in the repair department.
The cause was eventually traced to an acidic glutaraldehyde product that was literally melting the tips away. This can also happen with acidic cleaning solutions.
Hydrogen Peroxide Plasma & Tungsten Carbide
Most recently, we received photographs from an Asian dental clinic that was sterilizing carbide-tipped distal end cutters in a hydrogen peroxide plasma system. The tips of these pliers had turned deep black after only a few cycles.
Research indicates that hydrogen peroxide is to carbide what Kryptonite is to Superman. As a strong oxidizer, it literally dissolves the tungsten carbide portion of the insert and destroys the plier tip.
The bottom line is that each material used in instrument manufacturing has its plusses and minuses; its friends and its foes. If your process of cleaning and sterilization is working well, don't change anything without doing your homework first. Switching your processing chemistry to something "better" or "cheaper" can have dire consequences to your significant investment in instruments. Call the folks that make your instruments – or call one of our tool specialists in Charleston, South Carolina – and ask about causes and effects of different sterilization methods. We can save you time and money in the long run.
How do I know what material my pliers are made from?
If you purchase orthodontic pliers, hemostats or cutters from Diatech / dentronix, then the following guide will help you decide which sterilization method to use with your instruments.
Dentronix invented and patented the safety hold distal end cutter in 1971. Since that time, we have been an industry leader in providing reliable and highly functional distal end cutters to orthodontic professionals around the world. Our product line includes many innovative designs, including our Original ShearHold® and a number of flush cutting models.
Our pliers are proudly made in the USA using American raw materials. Each instrument is handcrafted to exacting specifications by our skilled plier makers. We are an FDA-registered medical device manufacturer with ISO 13485 and CE certification.
Frequently Asked Questions:
What cleaning solutions will I need?
What maintenance do sterilizers require?
Can I get replacement parts for sterilizer equipment?
How do I test the cleanliness of my sterilization equipment?
---
At Diatech, we manufacture superior and innovative products for the dental industry… for the dentist, dental hygienist, dental assistant, orthodontist, endodontist and lab technician. We stand behind our promise of uncompromised quality and the best in competitive pricing.