Important Aspects of Selecting the Best Scalers to Treat Periodontal Disease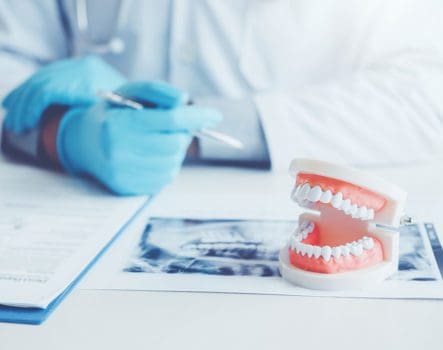 One in two.
Those are the estimated odds that one of your patients will develop periodontal disease if they have not already. According to information from the Centers for Disease Control, almost half of adults 30 years old and older have some type of periodontal disease. This prevalence increases with age, with roughly 70 percent of all adults 65 years and older having the disease.
This means you'll be treating patients who have extensive issues with receding gums, plaque and tartar. Treatment will probably involve dental scaling and polishing. To successfully treat patients, you need good scalers. We've organized some qualities you should consider when purchasing these tools.
How to Select the Best Scalers to Help Patients Who Have Periodontal Disease
1. Make sure it is ergonomically designed.
Carpal tunnel syndrome is a common occupational hazard for dental health professionals. Some studies say that hygienists who have to do heavy cleaning —which is more likely in patients with periodontal disease— are more than twice as likely to develop problems with their hands than those whose patients had less extensive calculus.
Check the diameter handles and make sure you reduce the pinch force needed. Experiment with different types of handle textures and make sure you fully understand the science of how ergonomics affect your tools and your work area.
2. "Test drive" the instrument before you buy it.
This is an instrument you'll be using for hundreds of hours. Just as you would test drive a car you want to purchase, you should also "try before you buy," to see if the scaler tool meets your needs for durability and design.
Dental trade shows are an excellent opportunity to try these instruments. You'll find our Diatech booth at these events across the country, where we will gladly invite you to have a hands-on experience with our scalers and pushers.
3. Investigate how long the scaler will last.
There are several elements to consider when determining the life of your scaler. Sometimes, the best bargain doesn't have the longevity needed to help run an efficient office. In such cases, you'd be better off to spend a bit more in order to have a tool for dental scaling and polishing that is durable.
Diatech is able to offer long-lasting and affordable tools thanks to our pricing model that allows us to eliminate the middleman to give you superior instruments at the best value. 
4. Read manufacturer's cleaning guidelines.
Does your practice use a washer-disinfector? If so, are you aware of how it will affect your tool? Make sure that any tool you use will work well with the sterilization procedures in place at your practice. Some techniques are harsher on instruments than others. Make sure you protect your investment.
A Dedication to Creating Superior Instruments
Diatech tools have a track record of stellar quality and outstanding results. Our pledge to our customers is that every item leaving one of our facilities has been meticulously checked and has undergone intense scrutiny as part of our extensive quality control procedures.
We're also about more than dental tools. We also provide sterilization equipment, cleaners and disinfectants, and an extensive selection of orthodontic tools, including those used for dental scaling and polishing.
At Diatech, we manufacture superior and innovative products for the dental industry… for the dentist, dental hygienist, dental assistant, orthodontist, endodontist and lab technician. We stand behind our promise of uncompromised quality and the best in competitive pricing.
---
Sources:
Centers for Disease Control. "Periodontal Disease." Online.